This weekend is one of those rare weekend where the most interesting movies coming out are the ones in wide release. Four movies are opening widely and are kicking out a bunch of movies that have been lingering in theaters for months. Fox is trying again to successfully reboot the Fantastic Four, the makers of Wallace and Gromit have a new movie getting positive buzz, and two movies that have been advertised to death are receiving polar opposite reactions from early critics. Check out our list of this week's movies and let us know what you are excited to see!
[divider top="no"]
Opening In Wide Release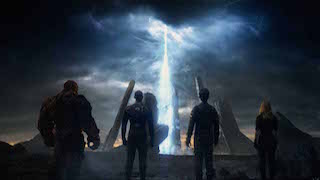 The sad cinematic history of Marvel's first family looks to be in continuing peril. As I write this the first reviews from movie critics are trickling in and the news is dire, at best. My excitement had always been pretty tempered for this movie, but the cast of actors had me slightly hopeful that their caliber could drag it out of the multi-movie funk the franchise has endured. Unfortunately, that does not seem to be the case.
I won't go as far as some have been and tell you not to go—I haven't seen it and I would probably never do that—but I will say that if you had little to no interest in seeing this movie you are better off seeing some of the other wide releases this weekend.
[divider top="no"]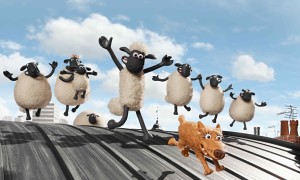 I've been hearing really good things about this movie, seen the hilarious previews, and now I continue to hear glowing reviews and interesting tidbits. From Aardman Animation, makers of Chicken Run, The Curse of the Were-Rabbit, and the Wallace and Gromit movies, comes their movie spin-off of the successful Shaun the Sheep TV show.
The craziest and coolest thing I have heard about this movie is the complete lack of dialogue in the movie. They only use sound effects, barn animal sounds, and physical comedy to convey the action, emotions, and motivations of the characters. I not only want to see this for the track record, but that alone makes it worth seeing. If you are excited at all about this movie, then get out and see this unique film from some great animators.
[divider top="no"]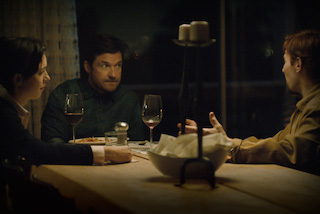 Pulling in a surprising number of great reviews, The Gift stars Jason Bateman, Joel Edgerton, and Rebecca Hall. I say surprising since the previews did not appear all that interesting to me. It smacks of 90's thrillers, which I never found all that exciting, and it looks shot in the same manner as most flop-tacular mystery thrillers have been shot for the past ten years. While I may still be proven right, the early buzz is very positive and if this genre and stars pique your interest, I say check out the trailer and then go see the movie!
[divider top="no"]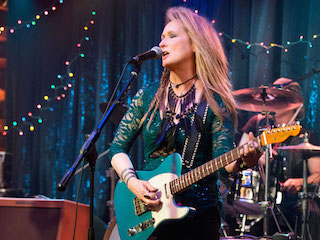 The greatest part about this movie finally opening on Friday is that the trailers will mercifully stop. I have seen this trailer at almost every movie I have gone to since April, and I am sick of it. I think Meryl Streep is great, she is a fabulous performer, actor, and icon that has done great things on stage and on screen. However, this movie looks so dull and predictable that I cannot imagine it will do very well. They even show what happens in the movie in the trailer! What point is there to going when the story is practically laid out for you in three minutes? I won't reveal it her but watch the trailer and see if yo can figure it out. It will cost you nothing and take a fraction of the time it would take to see this movie. You're welcome.