In Theaters Thursday is Reel World Theology's weekly look at new movies hitting the theaters near you this weekend.  We look at all nationwide releases, as well as some select limited releases that are piquing our interest.  Add your own comments or keep the conversation going on Facebook and Twitter and tell us what movies you are looking forward to this weekend!  
---
Opening in Wide Release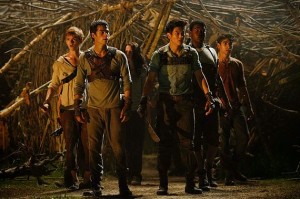 The Maze Runner – This movie has the potential to rake in the most cash based off appealing to the YA demographic and an interesting premise.  I saw this preview way back when I saw Godzilla before the start of summer, and honestly I don't have a lot of interest in this.  Trailers don't give away much, so the movie could end up surprising, but I see this movie being in the same mold as most dystopian fantasies and will explore human dynamics, community, sacrifice, and morality in the face of survival.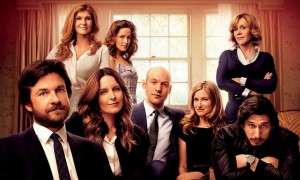 This Is Where I Leave You – This movie looks absolutely hysterical and fun.  While garnering mixed review from critics the cast is strong with the likes of Jason Bateman, Tina Fey, and future Star Wars star, Adam Driver.  The trailer plays on themes of love in the messiness of life, redemption, and reconciliation.  If I see a movie this weekend, this would be the one I would check out.  The bonus is my wife would go, too!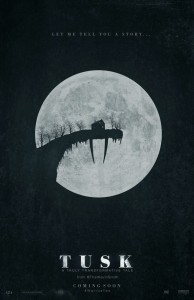 Tusk – #WalrusYes!  I've been hearing a lot of good things about this movie from Kevin Smith but mostly as promos to push the movie.  Initially started as a tribute to his fans, Kevin Smith's appeal and Hollywood swagger means this movie is in wide release.  It looks exactly what a horror movie by Smith would be like.  Strange, off-color, quirky, and hilarious while still managing to disturb and slightly horrify.  My interest is piqued.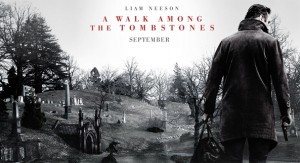 A Walk Among the Tombstones – What seems like an interesting story but doesn't really get me too excited.  The only thing…Liam Neeson.  It may not fall into the category of a movie I naturally love but any movie with Liam Neeson is worth giving a shot.  Another crime thriller that looks to have a strong opening weekend.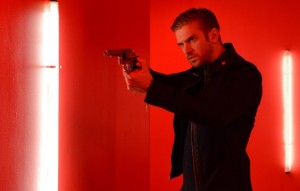 The Guest – This movie is already out this week and looks like a hearkening back to more once popular thriller genres.  I was intrigued by the inclusion of Dan Stevens (formerly of Downton Abbey), and it looks to be quite the cool action/thriller type movie.  I don't expect this movie to go very deep, but it is touching a nerve among early critics that are reluctant to give it high scores (maybe due to originality?) but still give it 4 stars because of the direction and acting.  The movie is not going to win the weekend but could surprise and be worth a trip to the ol' movie house.
Limited Release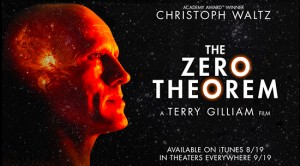 The Zero Theorem – Terry Gilliam, director of The Zero Theorem, has made some iconic films (Brazil, Monty Python and the Holy Grail, The Fisher King, Twelve Monkeys) and some of the buzz around this film is that it is one of his better ones and is destined to be a cult classic.  I've heard mixed review about this movie, but I am incredibly intrigued.  Like Liam Neeson, I will go to the theater to see a Terry Gilliam film.  As the picture states, you can already get the movie on iTunes, but is in theaters this weekend.  Enjoy!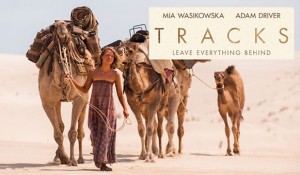 Tracks – A 2013 Toronto Film Festival entrant, this movie looks rather good.  Exploring themes of perseverance, loneliness, love, and beauty, the movie looks strongly acted and gorgeously shot.  This one comes highly recommended by critics and if it is in your city, go see this one.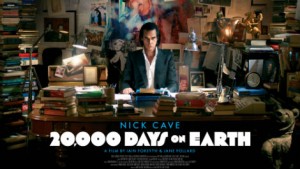 20,000 Days on Earth – NIck Cave, one of the strangest and most beautifully talented people on Earth, celebrates his 20,000th day on Earth in a fascinating documentary on art, beauty, creativity, and the transformative power of them.  This was a Sundance Film Festival winner and is quite heralded by critics.  Oddly enough, the trailer says it is being released nationwide, but it is only going to be released in select areas.  If you can see this one it will be worth your ticket.
Phew, there are a bunch more on limited release, but I wanted to highlight some of the bigger name limited release movies coming out this weekend.  If there is a film on here you want included, let us know!  Happy viewing everyone!