After a strange weekend at the box office last week, this week's releases are aiming big. One movie, you can probably guess which one, is redoing a famous and iconic movie from its past while the other is banking on its big star delivering another box office success. There are some intriguing limited releases, as well, and there is one in particular I'm all tuned up to watch this weekend.
OPening In Wide Release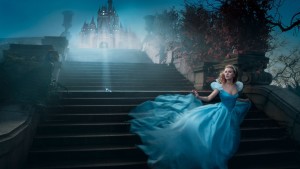 Perhaps you have heard of Disney? And perhaps you have heard of Cinderella? You know, it's only the most iconic part of Disney World (Cinderella's Castle) and has been an indelible part of not just Disney's history but our cultural history. With that significance in mind, Disney is swinging for the fence. Written by Chris Weitz (Antz, About A Boy, New Moon, a forthcoming Star Wars standalone film) and directed by the prestigious Kenneth Branagh (Hamlet, Henry V, Valkyrie), Cinderella boasts some real heavyweights to lead the charge. Actors include Lily James as Cinderella (Downton Abbey) and Richard Madden (Game of Thrones) as the Prince, as well as Cate Blanchett as the Stepmother, Helena Bonham Carter as the Fairy Godmother (a really interesting casting choice), and Stellan Skarsgard as The Grand Duke (awesome!). I'm looking forward to this movie and, honestly, this is going to dominate the weekend box office. We're also excited to have a guest review for this movie that you can look forward to next Monday!
[divider top="no"]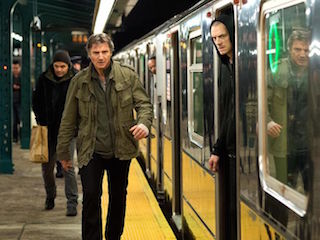 Liam Neeson must literally be running all night, since this is like his 10th movie in the last 12 months (hyperbole alert). I see some similarities to this movie and to John Wick , which was awesome, as far as some plot elements go, but it looks to be a solid action/thriller. But really, what more can you say about this movie except Liam Neeson is in it and it looks like he is going to shoot a lot of stuff and run a lot of places. What else do you need? The answer, is nothing.
[divider top="no"]
Opening In Limited Release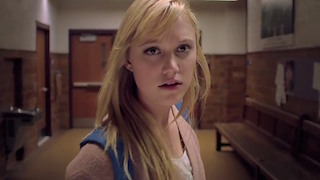 This has been making rounds at film festivals since the middle of last year, and has picked up awards and been nominated at the Chicago International Film Festival, Fantastic Fest, and Cannes, to name a few. While I am not the biggest fan of horror movies, I am intrigued by the high accolades it has been getting and that it stars Maika Monroe. I thought her performance in The Guest, one of my surprise favorites of 2014, was really great and I'm interested to see how she is in this movie. Check it out if it is in your area so it can open wider and possibly make its way out to more markets, like my market. Pretty please?
[divider top="no"]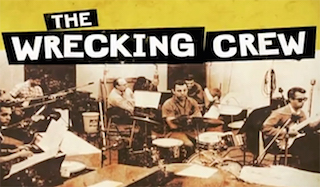 I REALLY want to see this movie, and yea verily, I shall on iTunes. This is one trailer that truly left me tantalized with what this documentary contains. Focusing on the work of the famous "Wrecking Crew", a session band that was instrumental (pun most certainly intended) in crafting the albums of many famous pop and rock bands such as The Beach Boys, Frank Sinatra, Sonny & Cher, and The Mamas & The Papas. It looks absolutely fascinating and well worth your time and hard earned money. As I mentioned previously, it is being released on iTunes this Friday, so you will be able to watch it in the comfort of your own home. Huzzah!
[divider top="no"]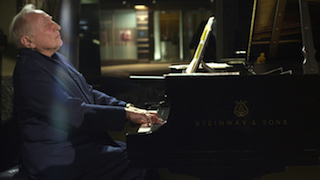 Another documentary of sorts, directed and starring Ethan Hawke (Boyhood, Predestination, The Purge), is a look at the life and insights of pianist and teacher Seymour Bernstein. It has been getting some really great reviews and apart from the beautiful music, looks to be quite a good story. This is a sleeper for best doc of the year, so if you can get your eyeballs on this one I would recommend it.