In Theaters Thursday is Reel World Theology's weekly look at new movies hitting the theaters near you this weekend.  We look at all nationwide releases, as well as some select limited releases that are piquing our interest.  Add your own comments or keep the conversation going on Facebook and Twitter and tell us what movies you are looking forward to this weekend!
---
OPENING IN WIDE RELEASE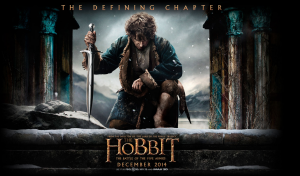 The Hobbit:  The Battle of the Five Armies – The final chapter of Peter Jackson's The Hobbit trilogy actually release yesterday.  On opening preview night on Tuesday, which I attended, the movie made over $11 million dollars and is promised for a $70 million+ opening weekend.  You can check out my review of the movie HERE and you can make an informed decision on seeing the movie.
Annie – I've seen this trailer a ton of times and at pretty much every movie I have seen as of late, and I am not really all that excited for it.  I would see it for Jamie Foxx, but I am pretty sure he is not going to shoot anybody, and that is disappointing.  What is weird to me is that the story of Annie is not really a story that can translate well to contemporary telling.  We'll see how this plays out, but the movie is not opening to very good reviews, even from the more positive first wave of reviewers.  I can't imagine once the normal set of critics get their hands on it that it is going to do any better.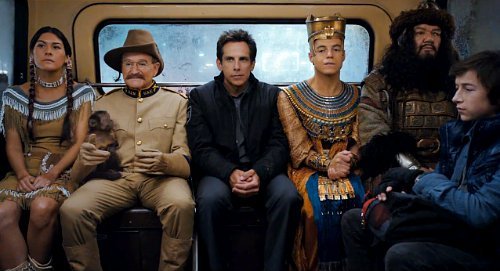 Night at the Museum: Secret of the Tomb – The only reason I would want to see this movie is that it is one of Robin Williams' last screen credits.  My guess is that is why a lot of people are going to see this movie.  I'm sure I will get around to this, but I am not expecting much out of a movie that stretched itself and the concept even in the first movie.
OPENING IN LIMITED RELEASE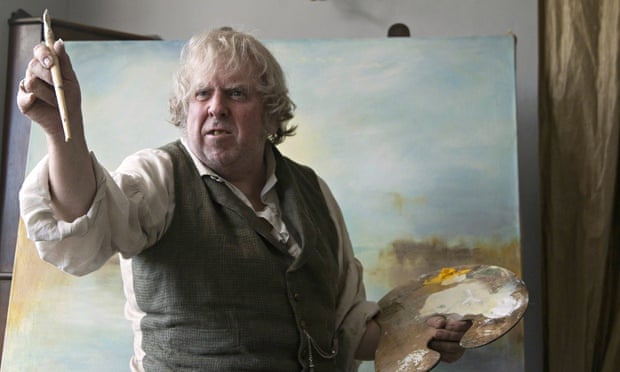 Mr. Turner – This could also be called, "Peter Pettigrew Paints A Picture."  You may not know it, since most people will only know him as Peter Pettigrew/Wormtail in the Harry Potter movies, but Timothy Spall is an incredible classically trained actor.  In fact, he was awarded the Best Male Actor award for his performance in this movie at the Cannes Film Festival.  If this is playing in your area, I suggest seeing it to see Timothy Spall at his very best following the life of J.M.W. Turner, a famous 20th century painter.
Goodbye To All That – The directorial debut of Angus MacLachlan, writer of Junebug, is about a man (Paul Schneider) re-entering singles like after being unexpectedly divorced from his wife.  Paul Schneider is a pretty funny guy, and if you want to see this you can rent it on iTunes and Amazon and skip the theater.
---
Jo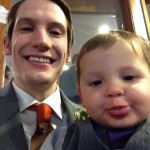 sh Crabb is an editor at Reel World Theology, as well as sometimes contributor to the Reel World Theology podcast.  You can connect with him on Facebook, Twitter, or on Letterboxd.