We've finally reached the end of a thrilling and pretty great October movie month. We've had major successes, some disappointing flops, and some childhood nostalgia brought to the silver screen. As we close out and move into November, we still have a great weekend of new movies and here is what is opening this weekend.
[divider top="no"]
Opening in Wide Release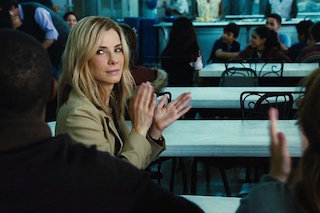 Sandra Bullock. For some of you, I might not need to say anymore. Bullock, who has had an up and down career, stars in Our Brand Is Crisis as an American political campaign manager. She is hired by a South American political group to head their candidates run for election. However, the twist comes when a long-time rival of many campaigns, played by Billy Bob Thorton, is hired to manager the other candidate. The fate of the nation rests in the hands of these two American campaign managers, and it remains to be seen what they are doing there in the first place. It doesn't seem all that exciting, and it is getting middling reviews, but make sure that if you like Bullock, Thorton, or not scary movies, head on out to this one and let us know what you think.
[divider top="no"]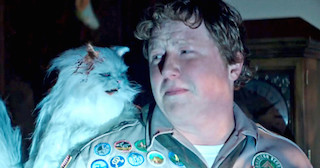 I had every intention of going to see this movie, but some extenuating circumstances have made that impossible, and I am kinda disappointed. Having a grown up a Boy Scout, and being a fan of Moonrise Kingdom, I am very prepared for the inevitable run of Scouting jokes that can be made in this movie. Also, Tye Sheridan (Joe, Mud, Tree of Life) stars in the movie, and I have loved him in everything I have seen him in. He's an up-and-coming star and getting the chance to watch Sheridan act in a comedic role sounds like a lot of fun. If you can't get out there for this movie, X-Men: Apocalypse will feature him as the new Scott Summers/Cyclops.
[divider top="no"]
Opening In Limited Release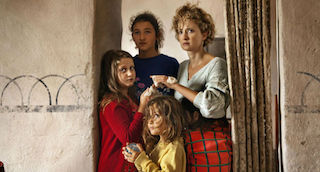 A Grand Jury Prize winner and Plame d'Or nominee at the latest Cannes Film Festival, The Wonders is a meditation on the disappearance of rural life in Italy. When you think of the Italian countryside, you think of quaint villas, rustic settings, beautiful orchards, and possibly the sea close by. Alice Rohrwacher directs a story of a family welcoming in a troubled boy and also entertaining a TV network trying to film their family for a reality show. It's been billed as a great coming-of-age film but is artfully done and told with restraint. Anything that wins at Cannes is going to get my attention. If it was in my area, I would be out to see it in no-time flat. If it is in your city, make sure to check it out and let us know what you thought!