On this episode of the Reel World Theology Podcast: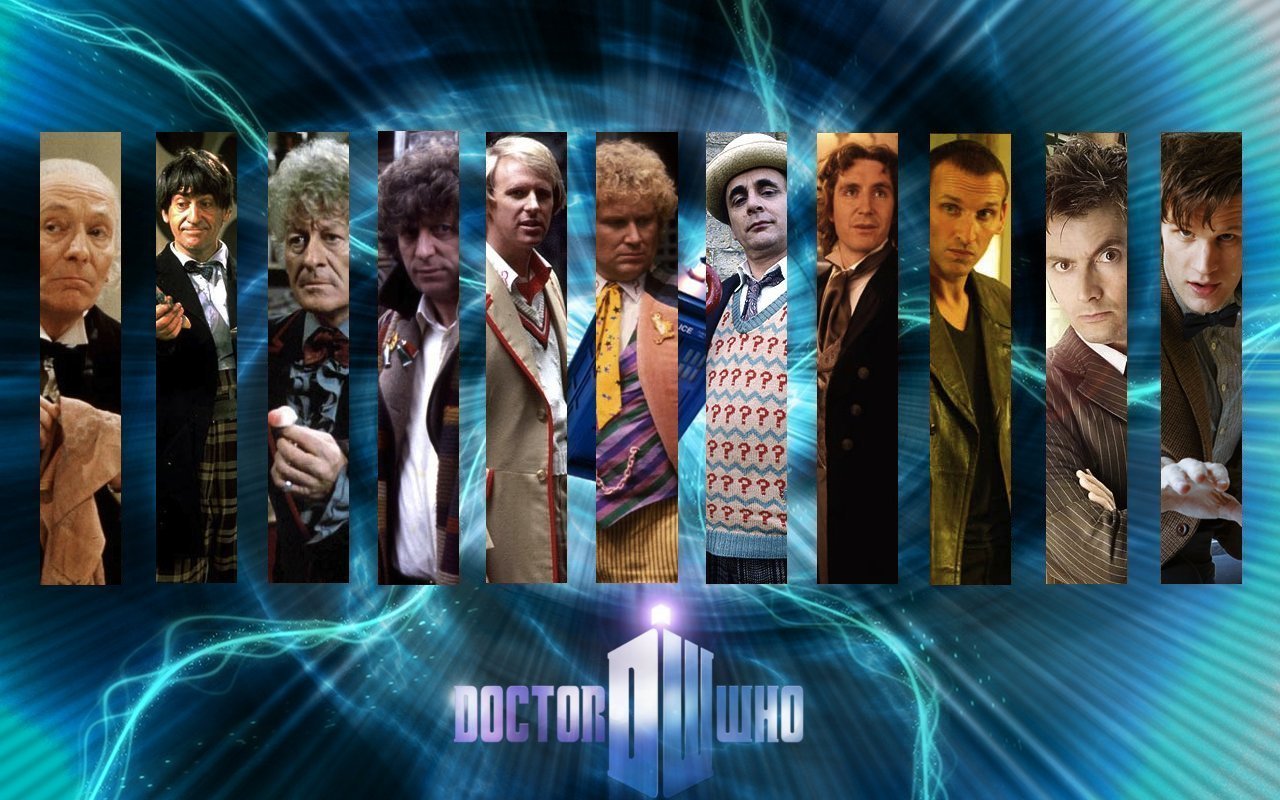 It's our first annual Christmas Episode! Yes, we show our British bias by following in the footsteps of the BBC and have a special, extra, episode just for Christmas. Hopefully this will be something we do for years to come. I mean, 'tis the season for giving (extra episodes)! There were lots of ideas I had for this episode (as i hope to use this space to actually review Christmas movies), but I wanted to kick this off in a very special way. So, on this episode of the podcast we are going to look at one of my favorite things in all of Space and Time— Doctor Who.
For those of you who don't know… Doctor Who is a British science-fiction television program produced by the BBC. The program depicts the adventures of the Doctor, a Time Lord—a time-travelling humanoid alien. He explores the universe in his TARDIS, a sentient time-travelling space ship. Its exterior appears as a blue British police box, which was a common sight in Britain in 1963 when the series first aired. Along with a succession of companions, the Doctor faces a variety of foes while working to save civilizations, help ordinary people, and right wrongs.
Being the longest running show in history, Doctor Who has influenced numerous generations across numerous cultures. There is a plethora of topics of note we can tackle, and honestly, we don't get to all of it. Maybe in the future we will narrow down a specific season, or Doctor, or episode to hand some attention to, but we want to look at the bigger picture. Where does this rank in influence among the sic-fi greats? What is keeping it popular 50 years after it's creation? And what does the universe's physician teach us about our world and ourselves?
Download Episode 015 Here:
Reel World Theology #015 – Wonderful Christmas Timey Wimey
This weeks panel included Laura Fissel, Mandy Rosenberry, and Mark Wingerter.
Laura Fissel (@laura_fissel)
Writing:
Leaving Teaching Blog
Mark Wingerter (@markdapackerfan)
Short Films:
Transmission & Dead on Arrival can be found at this YouTube Channel
http://www.youtube.com/user/MrKlay
Entries for the 48 Film Project, including Heart of the Dead, can be found here:
Greensboro 48 Hour Film Project
Music:
Falls
I, Anomaly
Podcasts:
Let Pylons Be Pylons 
Mandy Rosenberry (@mandyrosenberry)
The Refuge Hilton Head
Podcast Notes and Links:
Doctor Who (2005) on IMDB
Doctor Who (Original) on IMDB
Doctor Who on Wikipedia
New Doctor Who Should Be A Woman at Huffington Post
Alleluia, the Doctor Returns at Huffington Post
Rule #1, Your Faith Lies at OnPopTheology