On this episode of the Reel World Theology Podcast: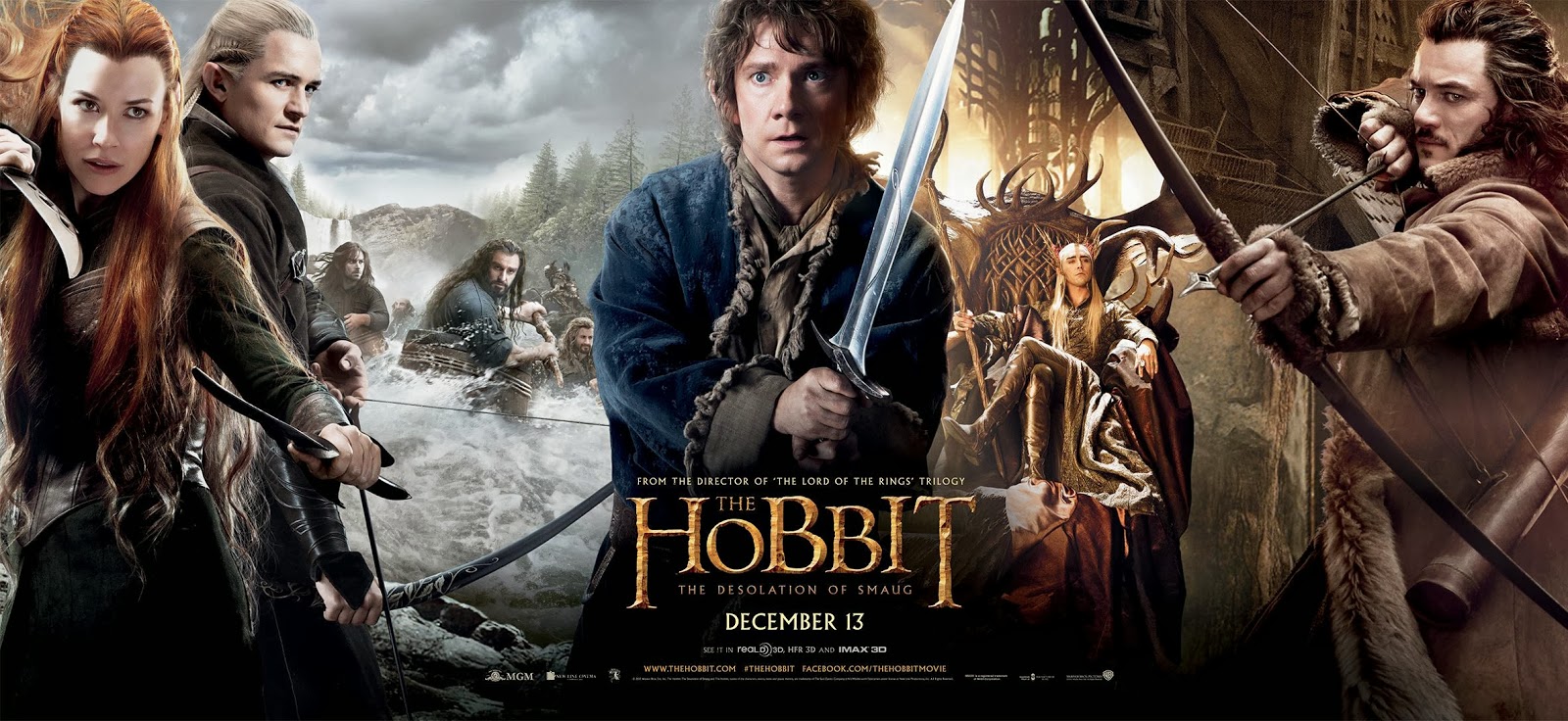 We take a look at the latest installment in Peter Jackson's reimagining of Middle Earth via The Hobbit: The Desolation of Smaug. In this installment of Jackson's Hobbit Trilogy, the dwarves, along with Bilbo Baggins and Gandalf the Grey, continue their quest to reclaim Erebor, their homeland, from Smaug while Bilbo Baggins is in possession of a mysterious and magical ring. There is much "to-do" about Jackson's interpretations and variations from the original text, and while that does raise some questions about story telling, we are more concerned with what we can garner from the narrative itself. Weak vs Strong, Legacy, Division, and keeping our eyes on the evil pulling the strings– all on this Episode of the show.
Download Episode 016 Here:
Reel World Theology #016 – The Hobbit: The Desolation of Storytelling
This weeks panel included Alan Hawkins and Elijah Lovejoy.
Alan Hawkins (@keepalanwalking)
Organizational Involvement:
Church of the Redeemer Greensboro
Anglican 1000
Elijah Lovejoy
http://www.redeemergso.org/
Email:
elijah@redeemergso.org
Podcast Notes and Links:
The Hobbit: The Desolation of Smaug on IMDB
The Hobbit: The Desolation of Smaug on Rotten Tomatoes
The Hobbit on Wikipedia
J.R.R. Tolkien, On Fairy Stories
Tim Keller speaks about story and On Fairy Stories on YouTube
Tim Keller podcasts on Lord of the Rings at Redeemer Presbyterian Church in New York
The Hobbit: The Desolation of Smaug Review on Reel Spirituality
The Hobbit, Smaug and remembering who the real enemy is on Think Christian
The Hobbit: The Desolation of Smaug Review on J.W.Wartick Blog