In honor of the fast-approaching Valentine's Day, our contributors have banded together to offer you a couple of recommendations they truly love. Make sure to settle in with those you love this weekend and enjoy a movie from the comfort of your own home and have a happy movie watching weekend!
[divider top="no"]
via The Film Avenger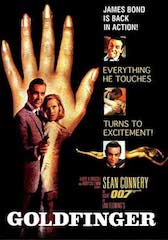 Goldfinger (Amazon Prime) – I'm still making my way chronologically through the James Bond series, having never seen most of them. Goldfinger is my favorite of the Connery films so far. The actor had finally come into his own as the character, and the Bond formula was in full swing. So many of the most memorable Bond tropes and quotes come from this film, including one of my favorites: "No, Mr. Bond. I expect you to die." It's a must-see Bond movie!
[divider top="no"]
via Josh Crabb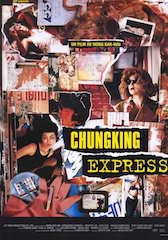 Chungking Express (Filmstruck) – If you want to get a feel for the inspiration and cinematic roots of Barry Jenkins' Oscar-nominated Moonlight, this is a great place to start. Jenkins has admitted his great admiration for Kar-Wai's work and many shots from Moonlight mirror a host of the great Chinese director's films.
Chungking Express is probably the best of Kar-Wai's most accessible movies. Featuring a great cast of Chinese actors, including Tony Leung and Brigitte Lin, the movie centers on two forlorn Hong Kong cops. It's narrative is more conventional than some of his other movies but it also captures the creative camerawork and signature use of music, of which Kar-Wai is well known. The movie speaks to the pain of loneliness and grasping to find connection combined with 90's cool. Well worth your time an catch it now while it is still on Filmstruck.
[divider top="no"]