School's out, you might be on vacation, and all of us here at Reel World want to make sure you get the belated Christmas gift of streaming recommendations! So keep your friends close this holiday weekend, but keep your recommendations closer and enjoy the last Streaming Weekly of 2016!
[divider top="no"]
via The Film Avenger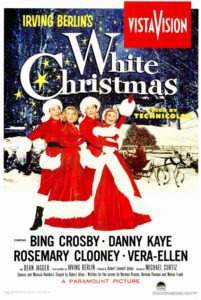 White Christmas (Netflix) – If you're in the mood for a fun, feel-good, Christmas-themed Hollywood musical, this is the one to see. Starting Bing Crosby and Danny Kaye, the film is about two WWII army buddies turned producers putting on a show at a ski lodge. There's lots of snappy dialogue (especially with costars Rosemary Clooney and Vera-Ellen) and great songs by legendary song-scribe Irving Berlin. The film was also shot in VistaVision and Technicolor – giving it a crisp, clear look with a lot of very vibrant hues. It's a holiday treat you'll be sure to enjoy.
[divider top="no"]
via The Film Avenger (AGAIN!)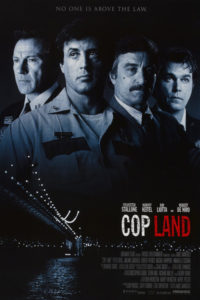 Cop Land (HBO Now) – This film left an impression on me when I first saw it a few years ago. It's a simple, quiet film in the vein of High Noon, and one of the first from one of my favorite modern directors, James Mangold. A sheriff in a New Jersey suburb is trying to investigate a police-involved crime, but the suburb is a community of corrupt New York cops who will do anything to protect their own. Sylvester Stallone gives one of his best performances here as the beleaguered sheriff. Like High Noon, it's a film about trying to do what's right when almost everyone is against you.
[divider top="no"]
via Josh Crabb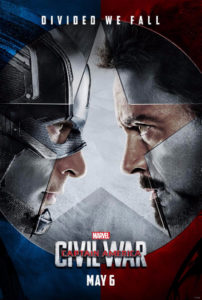 Captain America: Civil War (Netflix) – We would be completely remiss if we did not mention the huge, major, recent addition of Civil War to Netflix. The high-point of early season blockbusters, Civil War was every comic book fan's dream come true. What I love so much about the movies the Russo Brothers have done for Marvel is their commitment to doing something different and interesting with every movie. While still following the standard formula of a bad guy, a big fight, and a final confrontation, there is the added twist of good guys fighting and pitted against each other. My favorite parts of this movie have to be the mid-movie fight between the two factions within the Avengers and the additions of Black Panther (Chadwick Boseman) and the triumphant, much anticipated addition of Spider-Man (Tom Holland). I even liked the addition of Ant-Man (Paul Rudd) to the lineup. What excites me is the comedic potential for both Holland and Rudd in future films, plus the excellent story waiting to be told about Black Panther/T'Challa. Check out this movie if you haven't and if you have, see it again!