A brand new month means a whole new batch of new movies added to streaming services. Our contributors strive hard to bring you their favorites from the new and the old. Check out what we're recommending to watch for February and have a happy movie watching weekend!
[divider top="no"]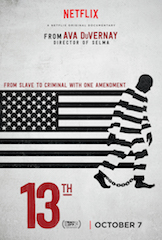 via Daniel Melvill Jones
13th (Netflix) – In between 2014's stunning Selma and next year's highly anticipated A Wrinkle In Time, Ava DuVernay partnered with Netflix to make this paradigm-shifting documentary. 13th is an unflinching look at the devastating impact of the prison system in the African American community. If you're like me, you will be struggling with the world of heartache and grief that this film opens up, and reckoning with its new narrative that pushes against the story of the 20th century I grew up believing.  The story of our history has consistently been a story told by the white hierarchy. In this film, we get to see that story reframed and retold by an educated and passionate black woman. Do you disagree? Fine, but in order to truly disagree you need to first listen. This documentary forces such listening by highlighting the dignity of being able to tell your own narrative and by recognizing the humanity of the people who are affected by the system. Little wonder it was nominated for an Academy Award.
[divider top="no"]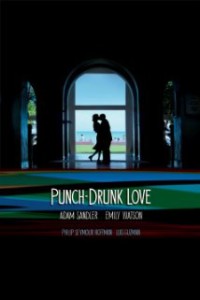 via Josh Crabb
Punch-Drunk Love (Amazon Prime) – In honor of the exciting news of my favorite American director, Paul Thomas Anderson, start filming his new movie with Daniel Day-Lewis and music collaboration with Johnny Greenwood of Radiohead, I am recommending PTA's 2002 collaboration with Adam Sandler, Punch-Drunk Love. I loved Adam Sandler movies as a kid, but as an adult, this is one of the only Sandler movies I can still stomach.
What is absolutely great about this movie is both the draw and repulsion of Adam Sandler. It must have made critics spasm to see a great director like Paul Thomas Anderson align himself with comedic goofball Adam Sandler. However, Anderson is able to rein in that goofball nature and focus Sandler's insanity into a much more quiet, pensive, yet funny, character. You can feel the Sandler persona lying just under the surface. One particular chase scene in the movie threatens to bring that out as his energy amps up yet in that scene and many others Sandler tones down what would usually devolve into comic absurdity and channel it into neurosis and a sympathetic relational density.
[divider top="no"]