2017 looks to be an incredibly promising year. The RWT Staff has narrowed down what they are looking forward to in 2017 with a list of what we are anticipating the most in 2017. Check it out and let us know what you are excited about.
[divider top="no"]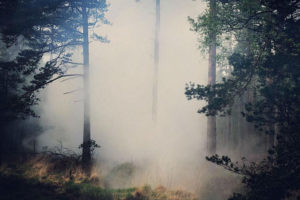 Based on the bestselling novel by Jeff VanderMeer, the first book in his Southern Reach trilogy, this movie will tell the story of a team of biologists sent on an expedition into "Area X". Having already proven himself adept at tense Sci-Fi with 2015's Ex Machina, Alex Garland directs this movie starring Natalie Portman, Jennifer Jason Leigh, and Gina Rodriguez. It also reunites Garland with Ex Machina star Oscar Isaac, which propels this movie into this discussion. Why Fizz isn't losing it already over Poe Dameron being in another Garland movies is beyond us. He is probably containing his excitement because we're still not sure when this movie comes out.
[divider top="no"]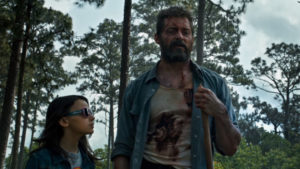 This movie sunk its adamantium claws into us with the first trailer and hasn't let go. Hugh Jackman returns as The Wolverine in what looks to be his final go-around as the famous Canadian X-Men. Based on the highly-touted "Old Man Logan" Marvel comic series by Mike Millar and Steve McNiven, it tells the story of Logan taking a young girl with similar powers to his under his wing in a time period where most of his one-time friends are dead and gone. It also includes a significant part by Patrick Stewart as Professor Charles Xavier. Their relationship has always been a compelling one, so it will be really interesting to see if this is a quieter, more thoughtful X-Men story and could carry some serious pathos. We won't have to wait long for this movie, it comes out in less than a month.
[divider top="no"]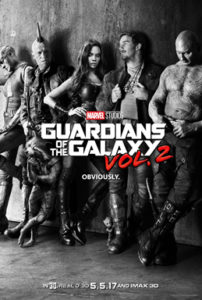 Did you see the Super Bowl trailer? Oh man, if you aren't excited for this film, you might not be living. The first film as a gem, surprising everyone and making August a relevant blockbuster month in 2014. The whole gang is back with new additions to the lineup and a whole host of rumors as to what this movie is about. Will we see a lot more of Thanos than we have before? Is this going to start putting the galactic pieces in place for Infinity Wars? Could we see The Hulk in this movie before  Thor: Ragnarok? Who knows! All we know is we're excited for new music, new wisecracks, and tons of incredible action.
[divider top="no"]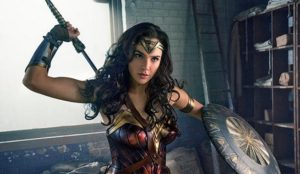 It's a good thing we have Blaine to balance out our comic book fandom, or we might have no DC movies on our list this year. However, we know plenty of you are excited for this movie, and hailed the best parts of Batman v. Superman: Dawn of Justice to be when Gal Gadot showed up as Wonder Woman. Despite all that, this movie is a big deal. We finally get a female-helmed superhero movie with Patty Jenkins directing and Gal Gadot starring as Diana Prince. While Zack Snyder still has his paws on the production with a story credit, the hope is a compelling story can be told and DC can lay a firm foundation to build on leading into Justice League.
c[divider top="no"]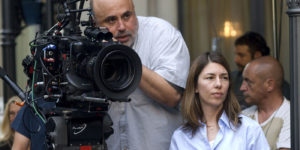 While the expression "indie darling" is tossed around way too much and is almost completely cliché, Sofia Coppola has worn the title proudly for a long time, despite not having a majorly successful movie since 2006's Marie Antoinette, which followed the massive critical acclaim of 2003's Lost in Translation. However, her latest film looks to have all the promise in the world. A period piece set during the American Civil War, it stars Kirsten Dunst, Colin Farrell, Nicole Kidman, Elle Fanning, and Angourie Rice. Based on the Thomas Cullinan novel, it looks to be quite the dramatic story and interesting take on the Western genre. Hopefully, it will be a wonderful return to form for Coppola. This one comes out in the middle of blockbuster season in June, but could get pushed to awards season if it proves to be better than expected.
[divider top="no"]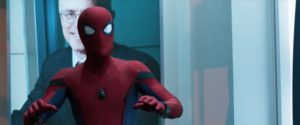 Another instance of a preview for another movie showing up in a team-up movie and stealing the show. Tom Holland captured the best parts of Spider-Man, trash-talking and loving his powers, during his brief appearance as Peter Parker in Captain America: Civil War. The story of Parker picks up after the events of Captain America: Civil War and sees Peter wrestling with many of the things we have seen him go through before. While there might be some skepticism around re-booting the franchise for a second time in such a short period of time, most people excited to see Marvel Studios get a chance to tell Parke's story. We'll have to wait and see, but this movie comes out during the very ripe, packed month of July and should dominate for weeks.
[divider top="no"]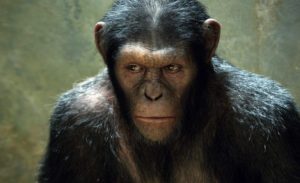 Why the heck aren't more people talking about this movie? The previous two films have exceeded expectations, and it looks like this movie will continue to do the same. Matt Reeves returns to direct the sequel to Dawn of the Planet of the Apes and the same cast of Mo-Cap actors, including Andy Serkis as Caesar. This time, the colony of genetically modified apes comes up against a ruthless human Colonel played by Woody Harrelson, who looks like one seriously bad dude in the trailer. It will be very interesting to see if they tie it into the original films in an way. This movie is anticipating big things releasing during mid-July blockbuster season, so here's to hoping it lives up to its predecessors.
[divider top="no"]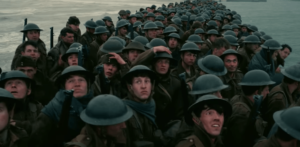 Listen to all the incredible people attached to this project: Tom Hardy, Cillian Murphy, Mark Rylance, Kenneth Branagh, James D'Arcy, and Harry Styles (yes, that Harry Styles). It is an incredible grouping of English actors teamed with Christopher Nolan, who ventures out of the world of cerebral sci-fi and into his first war drama. A dramatic retelling of the famed evacuation of Allied troops during the battle of Dunkirk in World War II, In the capable hands of Nolan, frequent collaborating composer Hans Zimmer, and previous collaborating cinematographer Hoyte Van Hoytema, this looks to be a gorgeous, gripping film, emotional film. Get excited, it comes out in that crazy month of July 2017!
[divider top="no"]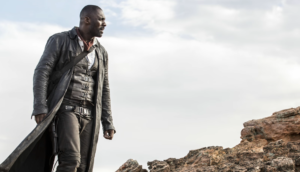 Be still Fizz's man-crushed heart. It's a fantasy story starring Idris Elba. This movie has been long in the works, and it surely has a lot to do with being the highly-touted series of novels by Stephen King. Starring Elba as The Gunslinger and Matthew McConaughey as the mysterious Man in Black, it is a fantasy Western having an apocalyptic, film noir feel. It's been a little while since we have got a major, feature-length film from one of King's novels, but this is really the cream of the crop from his recent output. We may not know a ton about this movie, yet, but when the first trailer hits, even though it briefly leaked on a Taiwanese YouTube channel, it is sure to cause quite a stir among literary and movie fans of King. Did we mention it has Idris Elba?
[divider top="no"]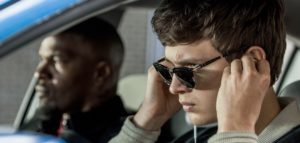 Ladies and gentlemen, Edgar Wright is back! His long list of great action comedies stretches back to 2004's Shaun of the Dead all the way through to 2013's The World's End. We should have seen him back on the scene in 2015 when he was working on Ant-Man for Marvel, but the strange saga of that movie unfortunately led to Wright not directing the movie and only receiving a partial screenplay and story credit. However, now he is back with a fully written and fully directed movie starring Lily James, Jon Hamm, Jamie Foxx, Jon Bernthal, Kevin Spacey, and Ansel Elgort about a getaway driver caught up in an ill-fated heist. Seems like the perfect milieu for another hilarious gem from Wright. Cannot wait!
[divider top="no"]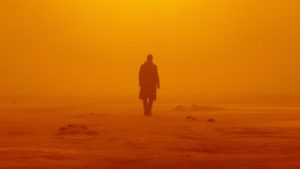 Directed by Sicario and Arrival director Denis Villeneuve, this follow-up to Ridely Scott's 1982 Blade Runner stars Ryan Gosling, Ana De Armas, and Jared Leto. The first images of Blade Runner 2049 look incredible. Of course, it comes from legendary cinematographer Roger Deakins, who worked with Villeneuve on 2015's Sicario. You couldn't ask for anyone better to capture the original artistry of Scott's Sci-Fi masterpiece. The hope is this is the final tipping point to getting the man an Oscar, having been nominated 13 times and never won. This movie is sure to do very well in a wider release opening the first weekend in October when we have all had enough of a lackluster September.
[divider top="no"]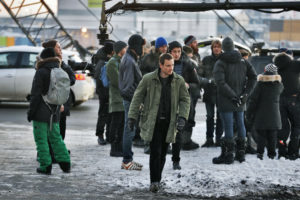 A recent piece by RWT staff member Blaine Grimes at Christ and Pop Culture shed some light on a less utopian-like image of Nordic countries found in their fiction. This "Nordic noir" is definitely the feel of The Snowman starring Michael Fassbender and directed by Swedish director Tomas Alfredson. The movie based on Norweigan author Jo Nesbo's crime novel of the same name. This is extremely compelling stuff and with Fassbender attached to the movie, as well as a director who has made such films as the similarly deliberately paced spy story Tinker Tailor Soldier Spy, as well as the fabulous horror story Let The Right One In, this movie made the list because it intrigued all of us and not just Blaine. Look for this movie in mid-October or a later release during awards season.
[divider top="no"]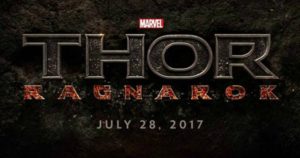 The Thor movies haven consistently been peoples' least favorite Marvel movies. Despite having an impressive cast of stars in the last two films, they haven't resonated or been as compelling as Chris Evans' Captain America movies or Robert Downey Jr's Iron Man movies. However, this makes our list not because of the same list of returning characters, but the director attached to it. Taika Waititi is a favorite of the RWT staff and has been that way since 2014's best comedy, What We Do In The Shadows. We're very interested to see what Waititi can do with these characters and how he directs a big movie full of huge stars. Did we also mention Benedict Cumberbatch plays a big role as Dr. Stephen Strange? This movie has a ton of potential!
[divider top="no"]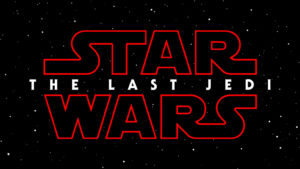 The next chapter in the unfolding saga of the Skywalker story, it picks up immediately where the US Box Office champ, The Force Awakens, ends. If that is not enough to get you excited, it is written and directed by Rian Johnson, a director who has made a handful of great movies. This movie seems poised to bring even Scott Kelly back into Star Wars fandom.
[divider top="no"]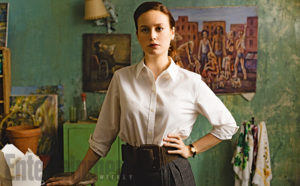 The release date for this film is still to be determined, but it is a fitting end to our list. Based on the memoir by Jeanette Walls, a NY Times bestseller, it stars Brie Larson as Jeanette, Naomi Watts as Jeanette's mother Rose Mary, and Woody Harrelson as Jeanette's abusive father Rex. It is a gripping story that reunites Larson and director Destin Daniel Cretton, who collaborated together on RWT favorite, Short Term 12. That combination alone is enough to get everyone here at Reel World excited about this sure-fire Oscar contender. Looks for this one to come out around awards season.
[divider top="no"]