Satyajit Ray, the famous and artistically brilliant director of films like Pather Panchali, The Big City, and Charulata, among others, once said, "The director is the only person who knows what the film is about." Directors are the ones blazing a trail through the wilderness of actors, edits, production, budgets, and staff to craft a compelling visual story and work of art. Without their careful craft, a movie with a great script, fantastic acting, and masterful technical work can go from great to merely average.
2015 had some brilliant directorial efforts from some of the biggest names in Hollywood and from relatively newer men and women helming a movie from the director's chair. While it is next to impossible to recognize everyone, we've mined the collective brains of our contributors to bring you Reel World Theology's Top 5 directors of 2015.
Make sure to let us know which directors we did not have the opportunity to highlight and what some of your favorite directorial efforts were of 2015.
5. Ridley Scott, The Martian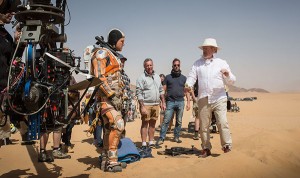 "Sure, it helped that Ridley Scott was adapting (through the screenplay of the very talented Drew Goddard) a film from the source material that was already very well loved. But, sometimes when people are so crazy about the source material, living up to expectations can be tougher. Scott finds a way to tell a story that has a lot of moving parts while managing an incredibly impressive cast, all the while giving us an incredibly fun and engaging sci-fi tale." -Fizz
[divider top="no"]
4. Adam McKay, The Big Short
"There are few names more directly tied to comedy in the last 10 to 15 years than Adam McKay. Often found alongside Will Ferrell in all his comedic glory, McKay gave his hand at directing a biography drama in 2015's The Big Short. Following four denizens of wall street who predicted the housing marking collapse of 2007/8, McKay brought his flare for funny along with him to aid in making mind-wrecking complex issues entertaining, and mix offbeat humor and diverse characters to create an interesting and compelling film." -Gene Gosewehr
[divider top="no"]
3. Ryan Coogler, Creed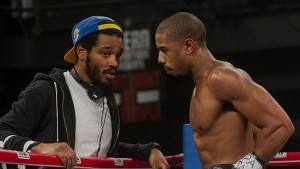 "Ryan Coogler has made fight movies exciting again with his dynamic camera work. Creed is truly something special because of his involvement." -The Film Avenger
[divider top="no"]
2. Alejandro Iñárritu, The Revenant
"I'm sorry I ignored your genius last year. I won't let it happen again." -Griffin Kale
"Iñárritu notches another win for telling a challenging story in the most challenging way and not giving up on it… Also, for using natural lighting, wow!" -Alexis Johnson
[divider top="no"]
1. George Miller, Mad Max: Fury Road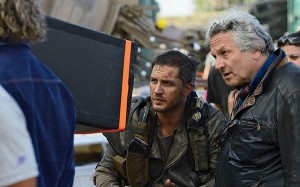 "George Miller returns to a 40-year-old franchise and makes the most bleeding-edge action film in years, raising the bar for everything that comes after. By far the best blending of practical and special effects to date, Miller tells a gripping, progressive, and multi-layered story almost entirely through action. This is direction at its finest." -JR Forasteros