Another weekend, another round of streaming picks from our fabulous contributors. Streaming options are getting better all the time and this weekend is no exception. Enjoy them, rate them, and let us know what you thought!
[divider top="no"]
via The Film Avenger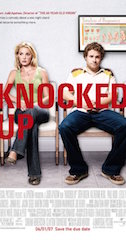 Knocked Up (HBO Now) – I'm normally not a fan of vulgar, sex-themed comedies like American Pie. However, the films of Judd Apatow have been the exception. He definitely has the vulgarity down to a science. The difference is that, at their core, his films have strong moral themes and messages. Knocked Up is a prime example. While it may seem like a raucous comedy on the outside, it is a commentary on the inside about doing the right thing when it comes to an "unplanned" pregnancy. All the performances are very strong, especially Seth Rogen, whose slacker/stoner persona is used to great effect as the opposite of responsible adulthood.
[divider top="no"]
via Josh Crabb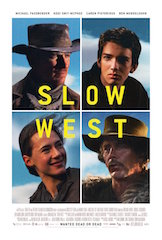 Slow West (Amazon Prime) – The Western genre has gone through many revolutions, but this may be one of the most interesting evolutions of the Western to come out recently. Set in the 19th-century American frontier, Slow West is the story of Jay Cavendish (Kodi Smit-McPhee) as he travels across the frontier in search of the woman he loves. He meets a mysterious rogue, Silas, played by Michael Fassbender, and the two seek Jay's lady love while on the run from the equally mysterious villain, Payne (Ben Mendelsohn).
John Maclean directs a True Grit movie infused with Wes Anderson and a side of Eastwood. It's a clever twist on "The Land of Opportunity" that was the old West. As a German traveler, Werner, Jay meets along the way, phrases it, the American West is a land of, "dream and toil." One man's dream might be only planted in the soil, but the harsh reality of the dusty, hardened West is that another man waters and harvests the fruit of that dream.
[divider top="no"]