Tuesday brings us another Top Ten of 2014– this time, from Mark Wingerter. Enjoy!
You can't always see everything and there were definitely two movies that I wish I saw this year:
The Raid 2 – I haven't even seen the first Raid  movie. But I will soon remedy that as both are widely considered 2 of the best actions movies ever. That's my kinda movie.
Boyhood – Sometimes you miss the limited releases. But the scope of the filmmaking journey and the care with which must go into filming a movie over a 12 year span means this is something that everyone should see.
But now for the films I did see.
10. 22 Jump Street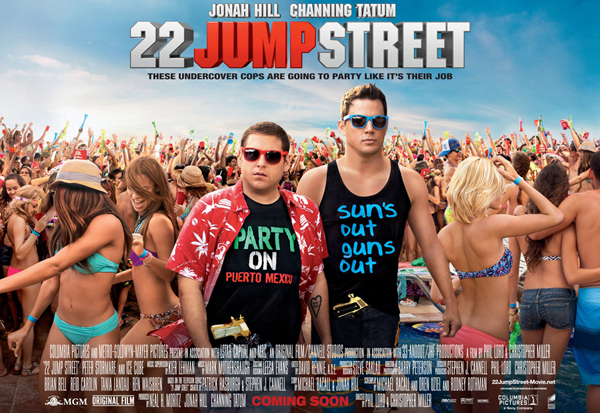 Bet this isn't on many of those uppity top 10 lists you're reading. But hey, it's my list. This movie is funny in so many ways and is smart enough to know that it's stupid. I enjoyed the heck out of it. A fond memory from 2014.
9. Chef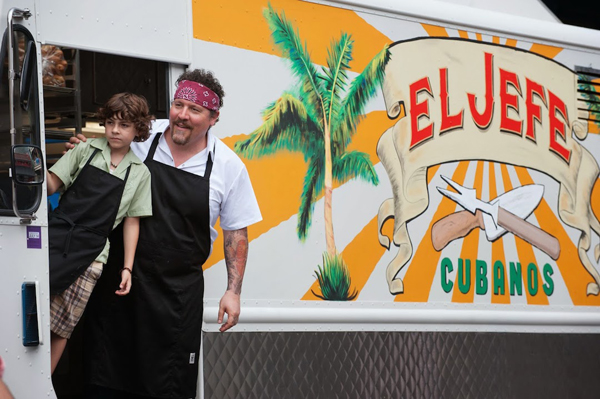 This tiny movie is jam packed with great performances and a ton of soul. Jon Favreau wrote, directed, and starred in this movie and he handles each role deftly. It's surprisingly hip and current, and will make you crave the greatest grilled cheese sandwich you've ever had in your life.
8. Inherent Vice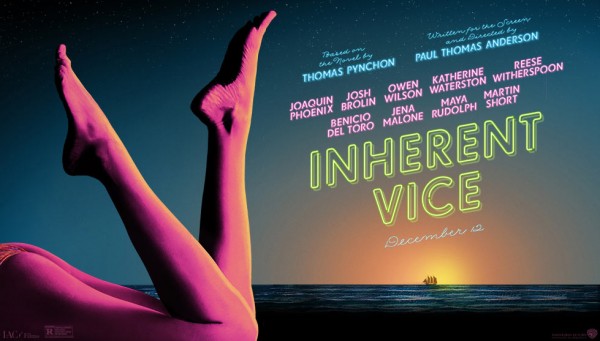 You should know what to expect by now from Paul Thomas Anderson. Not as visceral as There Will Be Blood and not as dreamy as Punch Drunk Love, this film lies somewhere in between and is just as intriguing and perhaps even more entertaining. I wasn't always sure what was going on in this movie, but I didn't care. I was just glad to along for the journey.
7. Guardians of the Galaxy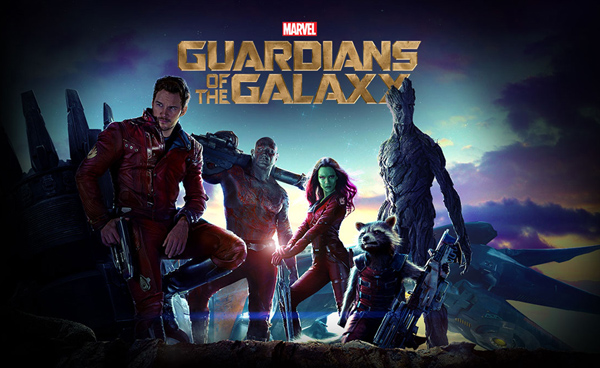 The attitude of this movie alone is enough to put it high on anyone's list. It has some serious cojones. Add to that a lush, colorful palate of CGI, keen humor, and a star performance by Chris Pratt and you get everything you want in a big bang blockbuster. It's like Marvel can't miss (I'm looking at you this year, Ant Man)
6. Captain America 2: The Winter Soldier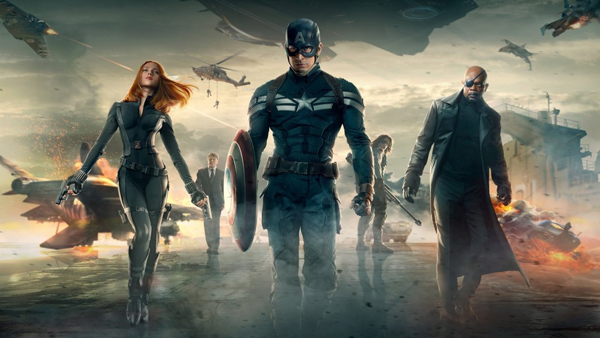 If it wasn't for that pesky Joss Whedon and his brilliant, near flawless Avengers movie, then Cap 2 would be the best Marvel movie to date in my opinion. Compelling plot, sharp script, fluid, killer action scenes, and a daring idea to shake a lot of things up. It's just excellent.
5. Edge of Tomorrow (Live.Die.Repeat)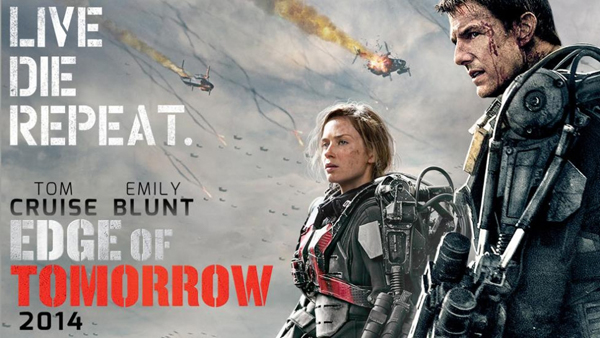 Simply the best movie going experience of the summer. It has relentless action, a fast paced script that doesn't linger or pretend it's something it's not, and believe or not, a great many laugh out loud moments. This film also made me enjoy a performance by Bill Paxton. That's not easy to do.
4. Gone Girl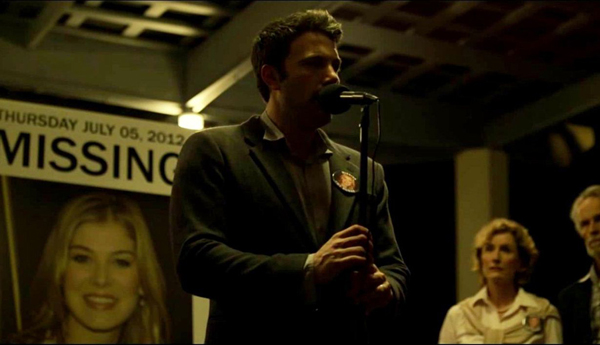 What a wild ride of a drama this was. What makes this film great is the pacing of director David Fincher and the performance by Rosamund Pike. It's an ugly and eerie look at what we do and don't do to each other in relationships and it's pure, pointed entertainment.
3. The LEGO Movie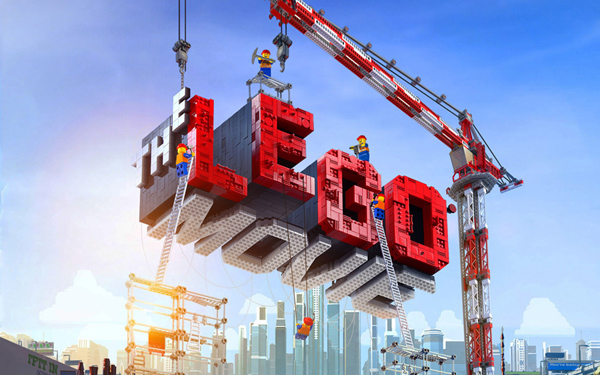 I love this movie. Writers/ Directors Phil Lord and Chris Miller have an incredible ability to get to boldly face a concept head on and not back down from it and descend into cliché. A movie about Legos could have been simple and still have been successful. Instead, we got what I think is one of the best scripts of the year, a heart warming portrayal of childhood imagination, the funniest action movie of the year, and one of the best on screen Batmans ever. I can't wait for more Lego.
2. Birdman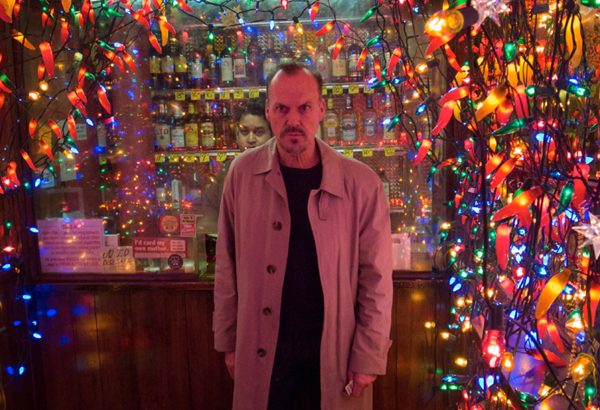 I don't think I've seen a film with as many great performances as there are in Birdman. This look into the psyche of a celebrity gets to the core of who we are as human beings. It's wholly original, quirky, hilarious, and shockingly necessary. It's a blast of an experience and was oh so close to being my number one of the year (I even reviewed it for the site here)…
1. Whiplash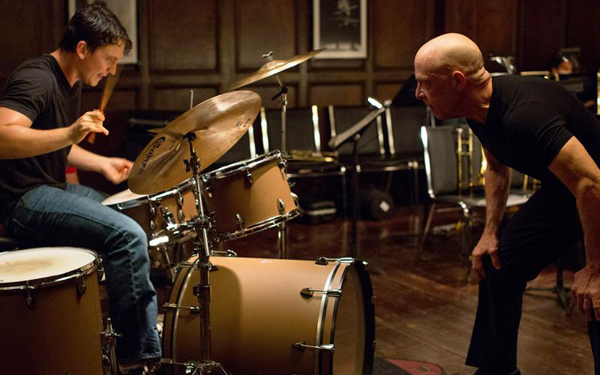 …but then I saw Whiplash. Intense doesn't even come close to describing the nature of this film. It's grueling, but in a good way. Unseen by so many filmgoers this year, this story of a jazz drumming prodigy and his incredibly brutal mentor is a breathtaking experience. Expertly crafted in it's simplicity, the performance of J.K. Simmons and the music have no equal in this year's crop of films. Like Birdman, it delves deep into what we want from life and what we must sacrifice to obtain it. And the cost is on display. Please see this movie. You'll be glad you did.
---
Mark Wingerter (@MarkWingdinger) is a writer, filmmaker, and musician with a passion for story. If he had his way, Tomb Raider would always be #1 on his list.