Already seen Alien: Covenant and Guardians of the Galaxy? Tired of all them scary and thrilling space flicks? Well, we're here to solve your intergalactic fatigue with a space-less weekend of recommendations. Our grounded picks will keep you and your family entertained and make sure you have a happy movie watching weekend!
[divider top="no"]
 via The Film Avenger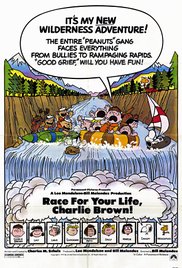 Race for Your Life, Charlie Brown (Amazon Prime) – Out of all the Peanuts feature films, this one is probably the most memorable for me (though it's not my favorite). Charlie Brown and his friends attend a summer camp and have to contend a trio of bullies almost from the start. The central set piece is the great raft race, in which the Peanuts gang has an opportunity to beat the bullies once and for all. Written by Peanuts creator Charles Schulz, it's filled with the hallmarks that made the comic strip funny, endearing and profound at the same time. While some of the aspects of the plot are highly improbable (adults letting children raft down a river unsupervised and snow in the middle of summer), it's still a fun adventure with lots of funny and memorable quotes. Charlie Brown even grows somewhat as a character, though it smartly doesn't change his "wishy-washy" personality that makes him relatable.
[divider top="no"]
via Josh Crabb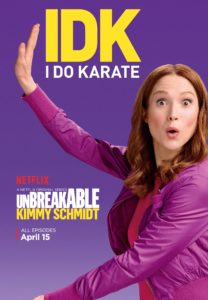 Unbreakable Kimmy Schmidt (Season 3) – The one TV show my wife and I anticipate with painful groans, Season 3 is finally out and ready for us to consume at an unhealthy level! Ellie Kemper has been a favorite comedic actress for both of us and I am convinced Titus Andromedon is the best character on TV since Michael Scott. This show is one of the funniest around, which should be no surprise considering it comes from the mind of Tina Fey, who also plays one of the funniest secondary characters from Season 2. Seriously, spend your weekend with this show and you will not regret it. I don't have much else to say then you will laugh heartily and have a bunch of new clever lines from Titus to throw around at parties or to mumble to yourself at the office and frighten your co-workers.
[divider top="no"]