You may or may not be headed out to the theaters this weekend. It may be freezing cold where you live (like it is here in Wisconsin) or you may just need an excuse to unwind after a long week. Whatever the reason, you are out of excuses to agonize over what to watch with a batch of weekly recommendations fresh from our contributors to you. Binge or consume a steady diet, but don't miss out.
[divider top="no"]
via Gene Gosewehr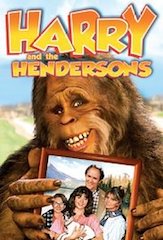 Harry and the Hendersons (Netflix) –This Oscar winner is…. What's that? Oh, yes, you read that right. This movie won an Oscar! Granted, it was for best makeup and nobody would ever confuse any of the acting or story elements in this flick to be award-worthy, but we live in a world where "And the Oscar goes to.. Harry and the Hendersons" is a real thing someone once said! But I digress. This movie does hold a special place in my heart. I was about 6 or 7 when I first saw it on television. That perfect age where Santa Claus, the Boogeyman, and the Tooth Fairy were still potential realities. Bigfoot was in the group as well. I introduced my own son to this at the same age about a year ago and it did the trick for him. Ensuing conversations about how Bigfoot could be real and why it hasn't been found were fun ways to spark his imagination and bond over a silly flick. Also, John Lithgow in all his over-acting greatness is worth at least one viewing.
[divider top="no"]
via The Film Avenger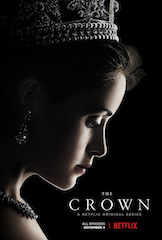 The Crown (Netflix) – As an American, the British monarchy has always been a mystery to me. I can't understand why the Brits hold this family in such high esteem, or why they still have sway over the affairs of state, simply because of where they were born. Their history, however, has been the fodder for many great films and television shows, and The Crown is no exception. It takes place in the first few years of the reign of Queen Elizabeth II, in which she is thrust into the spotlight well before what she perceives to be her time. I love history, and it's really nice to see a high-caliber drama draw from historical events. It is a well-told series (my wife and I are still in the middle of it), with exquisite production value and exceptional performances – particularly Claire Foy as Elizabeth. She projects both British pride and internal vulnerability as the newly-minted young monarch.
[divider top="no"]
via Blaine Grimes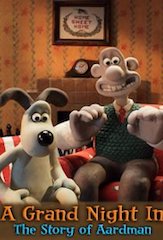 A Grand Night In: The Story of Aardman (Netflix) – You know Aardman Studios from Wallace and Gromit, Chicken Run, and a host of other wonderful stop-motion films. A Grand Night In: The Story of Aardman is exactly what its title suggests, a profile of one of the most prolific and unique animation studios in the world. Clocking in with a brisk one-hour runtime, this documentary gets right down to business chronicling the humble origins of Aardman. It's filled with some insightful interviews from notable actors who have given life to many of Aardman's plasticine characters, such as Bill Nighy, Hugh Grant, and Timothy Spall. This is a must-see for animation fans—a film that will only intensify your love and appreciation for the Aardman team. While, as I already mentioned, it is a fairly short documentary, you're definitely going to want to map out some time to work back through your Aardman favorites after seeing this one.
[divider top="no"]