With the passing of January on the Reel World Theology calendar, we squarely focus our sights on 2016 and what has us gnawing at our limbs in anticipation. We put together our collective heads together and mashed together our separate lists. Without further ado, here are the Top 10 movies we are most looking forward to in 2016.
[divider top="no"]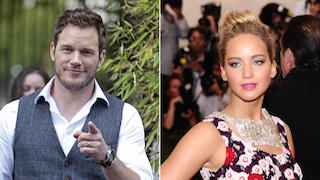 While we don't know much about this one, what we do know sounds alluring. Set aboard a spaceship in an undisclosed point in the future, Christ Pratt inexplicably comes out of an induced sleep. However, he is a long way from reaching his destination, so he wakes up one of his fellow crew members (played by Jennifer Lawrence). That's when things get interesting. The film is directed by Morten Tyldum, whose work on Headhunters—a difficult-yet-rewarding film—and The Imitation Game is but another indication that all early signs suggest that Passengers could one of the best Sci-Fi films of 2016. ~Blaine Grimes
[divider top="no"]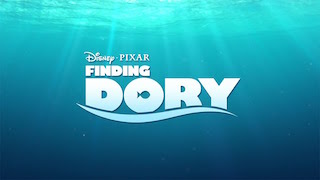 Pixar has excelled with allowing lots of time between sequels in the past (Toy Story 2 and 3), and Inside Out was a terrific return to form last year. Dory was an instant Pixar favorite after just her first scene in Finding Nemo. With Andrew Stanton back at the helm and a host of new voice actors (Eugene Levy, Ed O'Neil, Diane Keaton) joining the party, it will be hard to mess this up. ~Gene Gosewehr
[divider top="no"]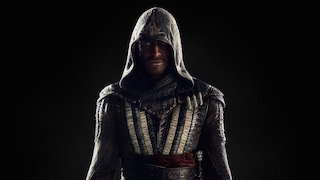 Video game movies have never really taken off. From 1993's Super Mario Bros. to the most recent Hitman movie, it has been near impossible to translate the aesthetic and excitement of a video game over to the big screen. Probably the best video game movie ever was the fictional main characters of Disney's Wreck-It-Ralph, which used the nostalgia of past video games in a secondary role.
All of that could change with this year's Assassin's Creed. The movie has been, oddly, a passion project of Steve Jobs star, Michael Fassbender. He teams up with Macbeth director Justin Kurzel and Macbeth co-star Marion Cottilard to bring cinematic sensibilities to this action-packed video game franchise. Leaving behind the absurdity of its last setting, colonial America, for 15th century Spain, this movie looks interesting and could be visually pleasing while also being extremely well-acted. However, we will have to wait until Christmas to see this one. ~Josh
[divider top="no"]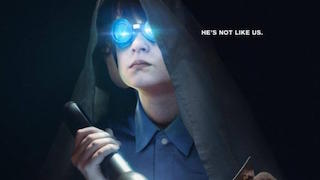 It is rare when a burgeoning great director releases more than one movie in a calendar year, but this year proves to be quite the gift with Mud and Take Shelter director Jeff Nichols releasing the Oscar-ish movie, Loving, starring Joel Edgerton and Michael Shannon, and also the Sci-Fi drama, Midnight Special, starring Adam Driver, Kirsten Dunst, Michael Shannon, and Joel Edgerton again. It will be incredibly interesting to see Nichols' take on the Sci-Fi genre, his first foray into it, and how he directs a cast filled with great dramatic actors like Shannon, Driver, Edgerton, and Dunst. Keep this one in mind for our end of the year lists; it might be one of our favorites of 2016. ~Josh
[divider top="no"]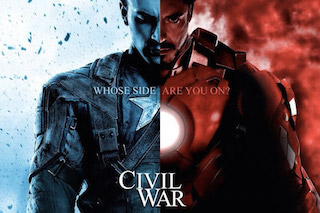 I feel it may be overkill to try to explain in words why you should be excited about this film. Sure, we've had a lot of superhero movies, but the struggle set up and building to this film has been paramount. Just the final seconds of the trailer showing Bucky and Captain America fighting Iron Man are worth the price of admission for me. It doesn't hurt that the Russo brothers are back at the helm. If you'll remember, they brought us The Winter Soldier. ~Fizz
[divider top="no"]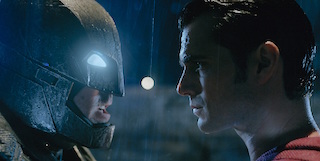 DC Comics is doing their best to catch up with Marvel and establish their own cinematic universe. Despite some mixed reviews for Man of Steel, it was clear that Superman was finally back and there were things to build on. This may never reach the box office numbers of The Avengers or the fanfare of Guardians of the Galaxy, but there's no doubt it will draw massive crowds. After all, who ISN'T anticipating the first big screen collaboration between the best superhero ever and Batman? ~Gene Gosewehr
[divider top="no"]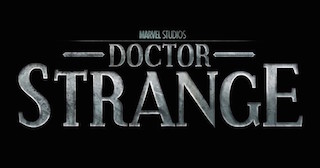 This movie sits higher on our list than Civil War for two reasons. One, Benedict Cumberbatch is in a Marvel movie; who would have ever seen that one coming? Second, Doctor Strange is a different type of hero and a different type of comic than our main batch of Avenger-style superheroes. Also, Scott Derrickson, known for a lot of mixed reviews horror movies, brings a completely different aesthetic to the Marvel milieu. This movie is either going to be incredibly imaginative and amazingly different or a complete flop. We're thinking the former and so we're looking forward to this one in November. ~Josh Crabb
[divider top="no"]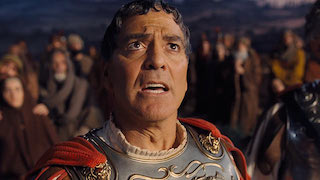 The Coen Brothers have built up an impressive catalog of great to legendary films, any movie they put out has tons of hype and expectations. After a series of movies that were generally well-received but not nearly as universally loved as earlier works, brothers Joel and Ethan returned to form with the tremendous Inside Llewyn Davis in 2013. Their movies always seem to follow the personality of the stars, and Clooney returns to a Coen movie for the first time since 2008's Burn After Reading, yet this movie has more of an O Brother, Where Art Thou? feel to it. This is the first of our "Most Anticipated" movies to come out, so we're excited to dive in when it comes out February 5th (this weekend!). ~Josh Crabb
[divider top="no"]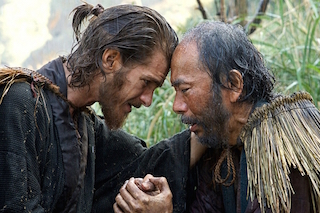 There are few people that I think could do justice to this story of two Jesuit priests traveling to Japan and promptly being the focus of violence and persecution, but Scorsese has a way of bringing a story to life around the viewer. Once you throw in a cast that includes Liam Neeson, Adam Driver, and Andrew Garfield, well, I am there opening day. ~Fizz
[divider top="no"]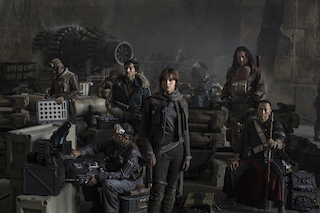 Reel World Theology's very own Jedi Master Joshua Crabb has rightly said that Rogue One will serve as a sort of litmus test that determines how well fans can handle a film that feels different from anything we've seen in a Star Wars movie to date. (Early reports indicate that Rogue One will not have any Jedi—or, at least, will not feature them prominently.) Additionally, that this anthology film about the daring mission to steal the plans to the first Death Star is being helmed by Gareth Edwards, who directed 2014's massively underrated Godzilla, is especially exciting; Edwards knows how to use scope and scale to inspire awe, and he is particularly adept at using deliberate pacing to punctuate action scenes. December 2016 can't get here fast enough! ~Blaine Grimes
[divider top="no"]