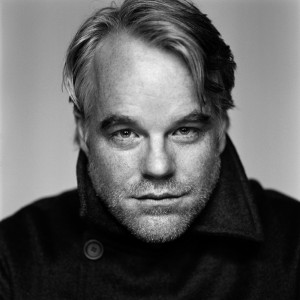 Everyone loves lists.  Top Tens, Billboard Top 200, Bottom Ten, Top 100, etc.  It is inherent and ingrained in our human nature to take the chaos around us and put it in some sort of orderly fashion.  Every Tuesday, Josh lists his Top 5 movies based on an actor, genre, director, theme, holiday, sandwich or general whimsy and posts it for your consumption and discussion.  If you want to submit your own list you can email Josh at J.A.Crabb22@gmail.com with the subject line, "RWT Top 5 Tuesday", give a short 50-100 word description of the theme and your choices, you could end up seeing your list right here!
---
Top 5 Tuesday – The Films of Phillip Seymour Hoffman 
Today is the birthday of a controversial public figure and author, Truman Capote. In celebration of his birthday we remember the actor that played him in the 2005 movie, Capote.  That man is the sadly deceased actor Phillip Seymour Hoffman.  Hoffman had his last leading role come on-screen recently in "A Most Wanted Man", and his last two roles will be out this year and next year with the release of "The Hunger Games: Mockingjay" parts 1 and 2.  We take a look back on this week's Tuesday Top 5 with our favorite Phillip Seymour Hoffman roles on the silver screen.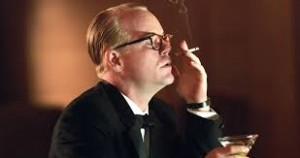 My favorite leading role for Phillip Seymour Hoffman is the inspiration for this list.  Hoffman plays Truman Capote, an author and controversial figure during his time because of his very public homosexuality.  This movie does not really focus on his more controversial public aspects, but does dig deep into the story behind his most wildly successful book, In Cold Blood.  Hoffman's Capote investigates the death of a Kansas family at the hands of two killers and tells the subsequent story of Capote's friendship with one of the killers and his inner-struggle with being a person of character, and an author exploiting this man he has developed a close relationship with.  It is a stunning look at hubris, death, the psyche of a killer, and the inner-turmoil of a man split between his duty, his persona, and his heart.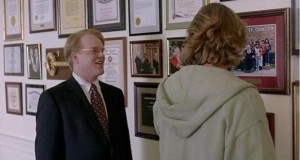 Hoffman's role in the Big Lebowski is not one of the more iconic roles from this Coen Brothers classic.  Hoffman plays Brandt, Mr. Lebowski's attorney, who is completely caught up in the impressive achievements of Mr. Lebowski.  His main scene with Jeff Bridges is a hysterical tour across Mr. Lebowski's photographic achievements.  Brandt must say, "Mr. Lebowski" at least a dozen times in a minute and a half and shows just how sniveling and star-struck he was with, "Mr. Lebowski."  Although a small role, his contribution to this movie only adds and does nothing to diminish the quality and hilarity of the movie.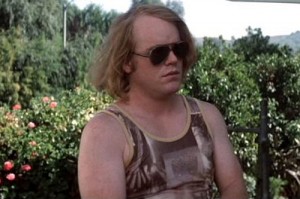 Boogie Nights would, arguably, be Hoffman's launching point into more leading roles after his smaller role as Scotty J in Paul Thomas Anderson's epic, Boogie Nights.  Working as the boom operator on Jack Horner's (Burt Reynolds) film crew, he has one major scene with leading man Mark Wahlberg where he tries to make a pass at his crush, Wahlberg's character Dirk Diggler.  You see the acting that began to turn heads when he is rejected and chastises himself alone in his car for making the attempt.  It was Hoffman's shot across the bow of Hollywood that he had arrived on the scene and was ready for more, something Paul Thomas Anderson would see and bring back later.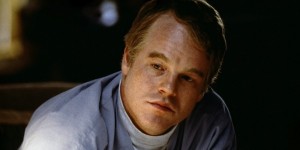 Hoffman returned again in a Paul Thomas Anderson (heretofore known as PTA) film in 2000 with the masterful picture, Magnolia.  Hoffman, in a movie full of scum bags, jerks, and two-faces, is the sole torch-bearer of good and warmth as Phil Parma.  Although he is more well-known for his more complicated, not-so-nice personas in other movies like "There Will Be Blood", "Charlie Wilson's War", and "The Talented Mr. Ripley", among others, Hoffman's Parma is a stark contrast to those roles and Magnolia lead actor Tom Cruise.  This is Hoffman with heart and is a stunning and genuine performance with deep, abiding pathos that makes me wish he was not gone.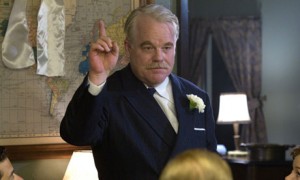 What better picture to end on than with "The Master".  Not only was Hoffman a masterful performer, the end of this list's PTA trifecta is a MASTER-piece for both Phillip Seymour Hoffman and the abbreviated director.  Hoffman plays the L. Ron Hubbard-esque Lancaster Dodd, a bombastic, yet depraved and petty founder of a religion known as "The Cause".  Hoffman plays the perfect contrast to the nervy lead character played by Joaquin Phoenix.  This is Hoffman's finest hour of his tragically short career that explores the major pathos of hubris, manipulation, and fear that can crop up in a cult of personality.  Beautiful and massive, Hoffman will be sorely missed, however his legacy lives on in classic films like these.