I'm back at it this week with a brand new Top 5 Tuesday and we're finally looking ahead to 2015! There are a LOT of movies we here at Reel World Theology are looking forward to in 2015.  None bigger than the two giant offerings from the Disney empire, The Avengers: Age of Ultron and Star Wars: Episode VII – The Force Awakens. As you can tell by the title, I am making the assumption almost all of you would slot those two movies among your most anticipated. Heck, I bet some of you are already in line for those movies! They would be my #1 and #2 picks for 2015, however, I am going to set those aside in favor of five different movies to look forward to.
But, not wanting this Top 5 to be only what I am looking forward to, I have enlisted the help of the one and only Mikey Fissel to help me put together a list of 5 movies we are jointly excited about in 2015.  So, rambling aside, here is Reel World Theology's Top 5 Most Anticipated Movies of 2015 Not Named The Avengers or Star Wars.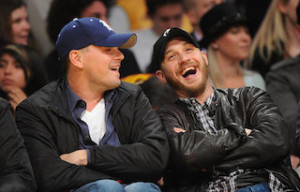 5) The Revenant – Ok, so hopefully this list doesn't start with us cheating. This movie is technically scheduled for a January 8th, 2016 release date, but when you do things like attach Alejandro Iñárritu (Director, Birdman), Tom Hardy (The Dark Knight Rises, Locke, Warrior, etc.), Domhnall Gleeson (Harry Potter, Unbroken, About Time), and Leonardo DiCaprio (Every movie you have liked for the past decade), how could you not get excited?
This story, though simple sounding (DiCaprio plays a man seeking revenge on those who left him for dead after a bear mauling– yes, a BEAR MAULING!), could end up being one of the most interesting films we see next year in Iñárritu's hands. Admittedly, most of the excitement for this film does center around those big names involved– but all those names are trending up! – Fizz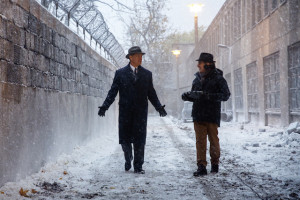 4) Untitled Cold War Spy Thriller – There is no official title as of yet, but some websites already have the title listed as St. James Place.  Set for a release in mid-October of 2015, Steven Spielberg directs this cold war spy thriller based on the 1960 U-2 incident. Tom Hanks is starring in the movie as lawyer James Donovan, the man who was tasked with the mission to negotiate the safe return of the U-2 spy plane pilot, Francis Gary Powers, after he was shot down in the USSR while photographing top secret Russian bases and ICBM launch pads. The screenplay was done by Matt Charman but the revised script was written by the Coen Brothers.
Not only is exciting that Spielberg is back with his first movie since Lincoln, and that fellow collaborator on Band of Brothers, Tom Hanks, is starring, but having the Coen Brothers write this movie, as well?  And you also have Mark Rylance, 3-time Tony Award winner and highly regarded stage actor, co-starring with Hanks.  This movie is being written, directed, and acted by titans of Hollywood, and we can expect nothing but greatness from this movie. – Josh Crabb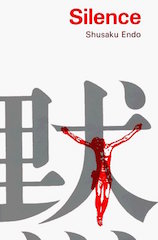 3) Silence – A passion project for Martin Scorsese finally getting to see the light of day. I almost feel like I don't need to go on after that sentence, but I will humor you…
Based off the book by Shûsaku Endô, Silence follows two Jesuit priests in seventeenth century Japan who encounter violence and oppression as they try to spread the message of the Gospel of Christianity. Just imagine; Scorsese is making a film that is going to be gritty and full of incredibly complex themes. If The Wolf of Wall Street was any indication, this could be a sleeper for one of the best films of the year– and it has a chance to allow relative newcomers Andrew Garfield and Adam Driver to shine alongside everyone's favorite "man with a very particular set of skills," Liam Neeson. Even though this is slated for a late November release, I wouldn't get my hopes up to see it as the general public until mid-December. – Fizz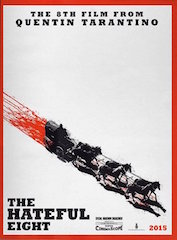 2) The Hateful Eight – Remember when the script leaked for this movie and Tarantino fans everywhere freaked out that they would never get to see this movie on the big screen?  Despite all the threats from Tarantino to drop the movie and publish it as a novel, you're fears are officially put to rest as Tarantino's 8th Film will be released in theaters on November 13th, 2015.
An American Western set six or eight or twelve years after the Civil War, the story follows eight unlikely travelers stuck in a winter storm together in the town of Red Rock, Wyoming. It's a story of betrayal, deception, and survival; totally fitting for a Tarantino film and a fitting follow up to Django Unchained, but not a sequel to it as some have speculated.
What is not to be excited about? You have Tarantino directing and writing, familiar to Tarantino films actors starring (Samuel L. Jackson, Bruce Dern, Tim Roth, Michael Madsen, Walter Goggins) and some new faces involved that are promising (Jennifer Jason Leigh, Demian Bichir, and Channing Tatum).  Tarantino's wheelhouse is the American Western and I've got a really good feeling this could be some of Tarantino's best work to date. – Josh Crabb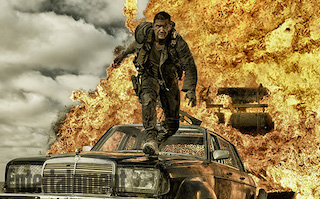 1) Mad Max: Fury Road – Tom Hardy inhabits the bottom and top of our Top 5 list! Releasing first out of all these films, Mad Max: Fury Road releases May 15th, two weeks after The Avengers: Age of Ultron. If you haven't seen the trailer for this movie yet, you need to see it. It is absolutely insane and incredible!
I will confess, I love Tom Hardy, and I really enjoyed the second and third Mad Max movies starring Mel Gibson. This fourth movie was supposed to be released a couple years after the third one, but financial troubles on the part of George Miller, director of the other three and this fourth film, left this movie in developmental hell for 25 years. Follow this link to the movies' Wikipedia page to read up on the crazy saga surrounding the development of this movie.
If you can't get excited about George Miller directing a Mad Max movie again, or Tom Hardy looking totally BA, then at least get excited about the explosions. So many explosions… – Josh Crabb
---
Mikey Fissel (@fizzification) is the Creator/Producer/Managing Editor of Reel World Theology. He likes movies where things explode.  
Josh Crabb (@HeyItsThatJosh) is an editor, writer, and sometimes talker for Reel World Theology.  He also enjoys movies where things explode.