It's the first official week of 2015 and normalcy has returned to your lives and ours.  Hopefully, you had a great holiday, whatever you were doing, and you're as excited as we are for 2015 at the movies.  It's also the first Top 5 of 2015 and we're looking back once more at the 2014 box office.  Last week's Top 5 praised Guardians of the Galaxy as it took the top domestic spot and Mockingjay Part 1 came in a close second.  This week, per the suggestion of fearless leader Mikey Fissel (perhaps you've heard of him), we're digging into the Top 5 highest grossing movies of 2014 again.  However, we're expanding our scope and adding in the overseas box office to the domestic to highlight the Top 5 grossing movies worldwide in 2014.  While boasting some similar results, there are some major differences at the bottom and the top worth discussing.  Look over the Top 5 and let us know what you think for the differences and any opinions you have on the box office totals or the movies themselves.
As a quick note, once again, I will link any podcasts Reel World Theology has done on the movies or that we have been a part of.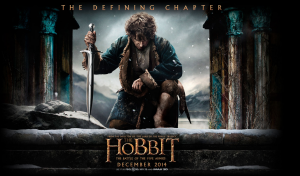 5) The Hobbit: The Battle of the Five Armies – Worldwide Gross: $722,900,000
RWT Podcast forthcoming…stay tuned!
On the back of a strong holiday showing, The Hobbit narrowly edged out Captain America: The Winter Soldier for the number 5 slot and denied Disney having three movies in the Top 5.  I gave my thoughts on the movie after seeing it shortly before Christmas.  Despite my dislike for the movie, it is not a surprise the final chapter of The Hobbit raked in the amount of cash it did.  There has always been left over goodwill from the Lord of the Rings Trilogy, and The Desolation of Smaug was a decent follow up to The Unexpected Journey, a movie I kinda liked.  Although I pretty much trashed The Battle of the Five Armies (which I slightly regret), I am not incensed or even that bothered it made this much money.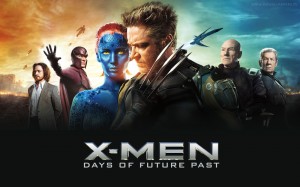 4) X-Men: Days of Future Past – Worldwide Gross: $746,000,000
RWT Podcast #026 – X-Men and Days of Future Milestones
Part of 20th Century Fox's record shattering year at the worldwide box office (a whopping $5.5 billion).  X-Men Days of Future Past, along with Dawn of the Planet of the Apes (#8 Worldwide), How To Train Your Dragon 2 (#11), Rio 2 (#13), Gone Girl (#20), The Maze Runner (#21), The Fault In Our Stars (#24), Mr. Peabody and Sherman (#26), and the Penguins of Madagascar (#27), all made over $250 million worldwide.  Days of Future Past was the cream of that crop and deservedly so.  A fantastic follow up to X-Men: First Class, Days of Future Past brought old and new together and stood out with a strong cast including old favorites Hugh Jackman and Patrick Stewart, as well as newer stars like Jennifer Lawrence, Michael Fassbender, and James McAvoy.  Check out the podcast on this episode as it is, hands down, my favorite episode from 2014 from Reel World Theology.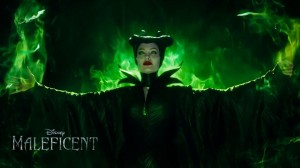 3) Maleficent – Worldwide Gross: $757,800,000
RWT Podcast #027 – Maleficent and Familiar Feminism
Another one of my favorite episodes of Reel World Theology from 2014, Maleficent's worldwide gross shows just how strong Disney mythos is around the world and how far-reaching their marketing arm is.  It was not really that highly anticipated, at least for me and my circles, but is an easily recognizable movie, looks amazing, and boasts one of Hollywood's biggest female leads, Angelina Jolie.  It's shocking how much it looks like she was born to play this part and her acting chops and recognizability made this movie tons of money overseas.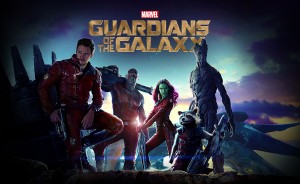 2) Guardians of the Galaxy – Worldwide Gross: $772,600,000
RWT Podcast #033 – Guardians of the Galaxy and Unlikely Heroes
What more can I say about this movie?  I waxed on and on about it in our previous Top 5 on domestic gross, and there is not much I can say.  It is a testament to not only how great this movie is, but once again, how far-reaching Disney is and how great Marvel movies have been.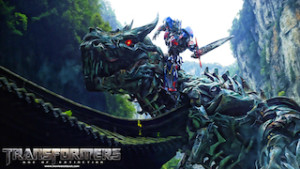 1) Transformers: Age of Extinction – Worldwide Gross: $1,087,400,000 
Yes, you read that right.  Transformers, by directed by Michael Bay and starring Mark Wahlberg, grossed over a BILLION dollars.  For any of you that thought this three-hour plus monstrosity would be the last in the series, the worldwide gross is solid evidence that we can expect Transformers movies to be coming out when we start receiving AARP magazine in the mail and Michael Bay has transplanted his brain into a Krang-like body to continue making movies well into the 22nd-Century.
I find this to probably be the most intriguing part of the Worldwide Top 5.  The fourth installment in the Transformers series made a TON of money, much to the chagrin of movie critics and Michael Bay haters everywhere, but was only the 5th highest grossing movie in the US.  The movie made more than three quarters (77.4%) of its money overseas, thanks in part to setting a good hour of the movie in China and marketing heavily to that country's 1 billion people.
There is not enough room in an article like this to go into the nooks and crannies of why this may or may not be a good thing, but I would be very interested to hear your thoughts on this one.  Leave a comment in the comments section or interact with Reel World Theology on Facebook and/or Twitter and let us know what you think of Transformers dominating the worldwide box office or any other topic from this list.
---
Josh Crabb (@HeyItsThatJosh) is an editor, writer, and sometimes contributor to the podcast for Reel World Theology.  Everything in his life is organized into Top 5 lists, so it is only natural to put out a new movie Top 5 every Tuesday.  He only needs to figure out where to get out his thoughts on his Top 5 dish soaps and Top 5 left turns and his life will be complete.