We're beyond the halfway point of 2015, and we have had some surprising successes and some unfortunate bombs. As we discussed on the most recent podcast, Minions was a disappointment. Critical success came to movies like Avengers: Age of Ultron, Mad Max: Fury Road, Ex Machina, and typically box office success followed them, as well. Furious 7 and Jurassic World both blew off the top on the box office and were typical popcorn fare but had their good moments, as well. Plenty of smaller movies, such as Clouds of Sils Maria, It Follows, and Timbuktu all have been critical darlings and some have seen good box office numbers, as well.
However, there is still half a year left, and plenty of more quality movies yet to make it to screen or even secure a US film release date. Here's to hoping that movies like Macbeth, starring Michael Fassbender and Marion Cotillard, and The Lobster can secure release dates before the end of the year. Of those that we are already anticipating and looking forward to, it can be a given that Star Wars: The Force Awakens would be #1. Putting that movie aside, here is a list of 10 movies we're looking forward to and hope you will be, as well.
[divider top="no"]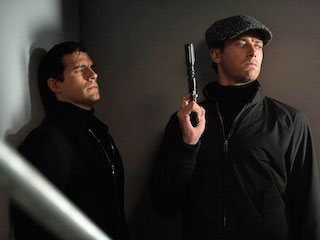 In the late 90's, Guy Ritchie was the best. Lock, Stock, and Two Smoking Barrels and Snatch were super cool heist movies that were highly stylized and very English. He was so on top of the world he even married Madonna in 2000. Since then, his offerings have not been that great and we've all waited for him to return to previous form.
This movie, starring Henry Cavill, Armie Hammer, and Alicia Vikander looks like it could be his return to a better movie not called Sherlock Holmes. It is sure to have the Guy Ritchie signature style; fast editing, slow motion, and crazy cameras, but looks to be less of his milieu of the crime underworld. Very intrigued and hopeful it will propel Ritchie into another string of great movies.
[divider top="no"]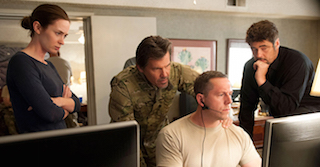 One of the only Cannes Film Festival debut movies that has a US release date, this is also one that people have been talking about and generating buzz for. Starring Emily Blunt, Jon Bernthal, Josh Brolin, and Benicio Del Toro; Sicario takes place in the area around the U.S.-Mexican border. The plot centers around Blunt's character as an FBI agent brought in to deal with cartels and teamed with Benicio Del Toro's character. It looks super intense and is directed by Denis Villeneuve (Incendies, Enemy, Prisoners). As intrigue and fear around the Mexican cartels continue to grow, this movie is relevant and necessary and also looks totally crazy. Look for this movie, as I will, dropping in September.
[divider top="no"]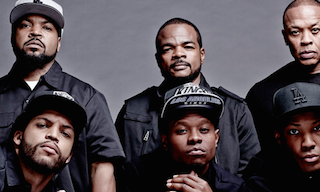 For reasons I am not entirely sure of, I am super excited to see this movie. Maybe it has something to do with drumming up the music of my formative years and pretending to have a hard life in middle class, suburban 1990's America. Or it could just be the music of NWA, Dre, and Ice Cube. Either way, I was still a nerdy white kid listening to men who lived much harder lives than me rapping about their experiences growing up on the mean streets of Compton.
Casting a group of relatively unknown actors to play the parts of Easy-E (Jason Mitchell), Dr. Dre (Corey Hawkins), and Ice Cube (O'Shea Jackson Jr.), director F. Gary Gray (Italian Job, The Negotiator) tackles the story of NWA's rise to fame and their redefining of pop culture and hip hop. The hope is that this movie goes deep into racism, inequality, and musical expression, something this year's Dope only grasped at in its final third. This movie is only a month away and due out in theaters August 14th.
[divider top="no"]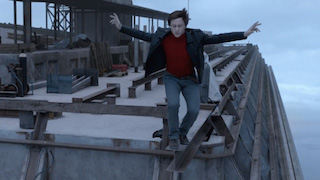 If you've seen the well-known documentary Man on Wire, you are somewhat familiar with the eccentric and self assured Frenchman Phillipe Petit. In 1974, Petit staged a daredevil crossing of the Twin Towers by tightrope walking with no safety equipment. Not only was this stunt incredibly dangerous but it was also incredibly illegal, part and parcel why he had no safety harness.
A dramatization of these true events, The Walk is directed by Robert Zemeckis and start Joseph Gordon-Levitt as Petit and also stars Ben Kingsley. The main thrust of the trailers has been focusing on the unique 3D experience that the movie will be. Certainly, the early 3D trailers look pretty amazing and do a decent job of recreating that sick, lightheaded feeling I get with heights. It looks amazing and anything made by the director of Back to the Future and Castaway has my ticket.
[divider top="no"]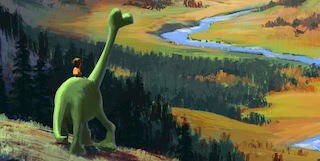 Due to some much publicized story and production problems with this movie, originally slated to come out last year, Pixar has two movies coming out in the same year for the first time ever. However, story problems aside, if Inside Out is any indication to the quality Pixar is putting out this year, then we'd all better brace ourselves and buy stock in Kimberly-Clark, makers of Kleenex.
The teaser trailer for this movie was a companion to Inside Out and from what we know the premise is what if dinosaurs had not gone extinct and continued to exist on the Earth. We can't really trust what John Lasseter or other Disney execs has divulged about the film previously, since the movie was alleged to have been completely dismantled and rebuilt from the ground up, with only Frances McDormand's character the only one that survived the rebuilding effort. The quality of what Pixar is doing is not doubted, but it will be interesting to see with all the changes and craziness surrounding the movie if it can survive and be as high caliber as past and most recent outputs.
[divider top="no"]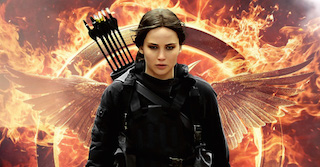 Much like the second part of Harry Potter and the Deathly Hallows, there is a lot of anticipation that the second half of Mockingjay will be much better than the first part. As a fan of the books, I'm already well aware of what happens, but seeing that transferred to the screen still leaves much to look forward to. Jennifer Lawrence completes her trilogy as the Girl on Fire in the ultimate climax, as the resistance to the Capital of Panem gains momentum and launches an offensive on the Capital to bring down the seriously creepazoid President Snow. What is sure to be a a huge success when it comes out in November, we'll have a lot to talk about after this one and a lot to look forward to in Lawrence's young career.
[divider top="no"]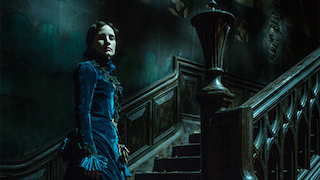 From the creative and slightly bent mind of Guillermo Del Toro, Crimson Peak comes out during the Halloween season to positively weird you out and scare the pants off you. Starring Jessica Chastain, Charlie Hunnam, Tom Hiddleston, and Mia Wasikowska, the movie follows an author caught up in the aftermath of a family tragedy. She travels to a mysterious house that tears her between the love of a friend from childhood and an alluring stranger. Odd things start to happen in the home that bring back the past. Del Toro's strange artistry is on full display in what we have seen, and we're sure to be treated to not only a great story but a visual spectacle.
[divider top="no"]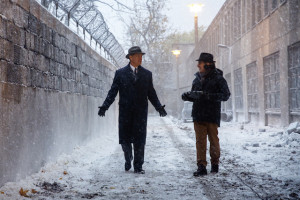 Whenever Tom Hanks and Steven Spielberg team up, good things happen. Producing Band of Brothers, and the director/actor pair in movies like Saving Private Ryan, Catch Me If You Can, and The Terminal. Now, they are back together again working on the brand new spy thriller centered around the events of the U-2 spy plane crash in May 1960. Hanks plays a lawyer negotiating the safe return of the pilot from the Russians.
The anticipation around this one has little to do with the actual content and much more to do with the collaborative intrigue of Spielberg and Hanks. It will be very interesting to see if their collaborative streak of quality can continue.
[divider top="no"]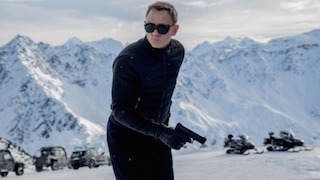 Daniel Craig is back as Britain's greatest spy, James Bond, in the latest 007 movie, Spectre. After the incredible success of Skyfall in 2013, there are high hopes that Spectre can double on that success and be equally as great. Skyfall did a lot to reinvent Bond movies while keeping the style and substance of what has always made Her Majesty's secret agent compelling and enduring.
As with every Bond movie, who is cast as the villains are of particular interest to fans of 007. Spectre does not disappoint, casting Cristoph Waltz (Django Unchained, Inglorious Basterds) as Franz Oberhauser, a familiar face from Bond's past, and Dave Bautista (Guardians of the Galaxy) as Mr. Hinx, a deadly assassin and high ranking member of SPECTRE. Not much has been revealed as to how the international crime organization Spectre plays into the movie, but one can guess when the movie is titled after the group, it will probably include quite a bit. This is going to be a good one and it is shame we have to wait until November 6th to see it.
[divider top="no"]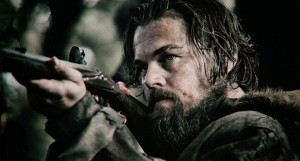 Did you SEE the awesome first trailer for this movie? If you did't, The Revenant trailer is the reason they put time and effort into making good movie trailers. Showing off some amazing looking sequences and a pulsating sound design, the first trailer might not be a completely accurate reflection of what is in store, but what we've seen is incredible.
Directed by Birdman director Alejandro González Iñárritu and starring Leonardo DiCaprio and Tom Hardy, The Revenant is set in the 1820's western frontier. Dicaprio's character is based on Hugh Glass, the frontiersman who was mauled by a bear and left for dead, only to travel thousands of miles seeking revenge. It sounded intriguing and now it looks intriguing, so count us 100% in on this movie when it comes out at the end of December.