With the summer blockbuster season already kicking off with the incredibly successful Captain America: Civil War, movie-going audiences have a veritable cinematic buffet. While there has been plenty of hype around summer releases like X-Men: Apocalypse, Finding Dory, Teenage Mutant Ninja Turtles: Out of the Shadows, Jason Bourne, The BFG, Suicide Squad, and many others, there has not been as much talk about the cream of the crop from the festival circuit and other independent and international films.
Before we jump into our summer movie preview, it seems fitting to take some time to highlight some of the better indie movies set to release soon. While we've already had a couple great indie films this year like The Witch and Green Room, the month of May has a great many highly regarded independent and festival films coming to theaters near you. With recognizable names both in the director's chair and on-screen, May of 2016 could prove to be a banner month for independent film distributors like A24 and Magnolia Pictures. Check out the full list and let us know what you are excited to see in May and beyond from independent filmmakers!
[divider top="no"]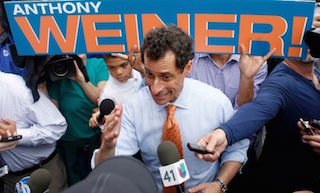 One of the darling documentaries of this year's Sundance film festival, the original plan for this film was to document New York Congressman Anthony Weiner's return to politics after scandal forced him to resign in 2011. His return by running for mayor of New York in 2013 is derailed by scandal, once again, as more evidence of sexting young women by Weiner is unearthed by reporters covering the mayoral race. Co-directed by Weiner's chief of staff, Josh Kriegman, and director/producer Elyse Steinberg, the film gives unprecedented access to a campaign attempting to relaunch a political career, and then even further unprecedented access as Weiner's career, family, and campaign implode. However, Weiner's electable charisma and personal drive make him a somewhat likable and sympathetic character. As Indiewire puts it in their Sundance review of the movie, "Weiner…provide[s] the movie with one of the most compelling anti-heroes in recent memory." Currently holding very favorable reviews from major critics who have seen the film, it opens in limited release in theaters on May 20th and will also be available on VOD.
If you can't wait to find out more about this movie, check out Colin Stacy's fabulous Dallas International Film Festival review of the film at Reel Spirituality.
[divider top="no"]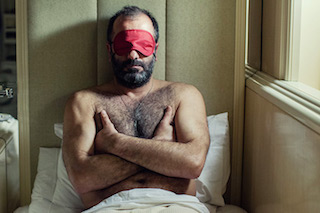 The first of two Greek directors appear on this list, Athina Rachel Tsangari has been more behind-the-scenes than the other director on this list. Having co-produced multiple films considered a part of the "Greek New Wave", including Dogtooth, Alps, Kinetta, and also co-directing Attenberg, Tsangari is on the forefront of Greece's blossoming film scene. She returns to the director's chair for a movie already considered great. It won "Best Film" at the London Film Festival in 2015 and also was heralded by Indiewire and Village Voice as the Best Undistributed Film of 2015.
Centering on six men on a fishing trip in the Aegean Sea, the movie is a character study of male antagonism and competitiveness as they vie to one-up another in a series of games. The ultimate prize is to determine the best man and claim the victory ring: the Chevalier. As with most Greek New Wave movie, It sounds and looks incredibly odd and provocative. Also, it's thematic elements get at some of Greece's deeper societal problems, which are legion, and can speak to some of the current issues plaguing US politics and culture. The movie releases on May 27th in a limited capacity, with a wider distribution still undetermined. If you can see it in your city, get out and see this one and help it get out to a wider audience!
[divider top="no"]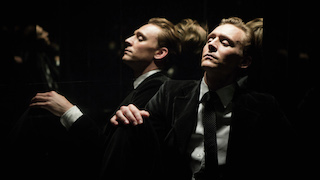 As a semi-confession, I have already seen this one. It releases in theaters this Friday, but it has a pre-theatrical release on iTunes and Amazon. I will withhold my judgment of the film for after this article publishes. The movie is based on the dark, comedic novel by J.G. Ballard about a tower block designed and built by an ambitious, yet mercurial architect, Royal (Jeremy Irons). A new resident, physiologist Dr. Laing (Tom Hiddleston), tells the story of the group of residents in the building as life begins to unravel in a spiral of violence, debauchery, and class warfare. Director Ben Wheatley takes Ballard's material and makes his own to create his own riff on the tale reminiscent of other class anxiety movies like Metropolis, Brazil, and the movies of Luis Bunuel. The movie employs much of the same unsettling imagery utilized in these films, but other secondary characters like Luke Evan's Wilder and James Purefoy's Pangbourne embody the fears and resentments of the lower class and upper class. As the narrative sets in motion, the movie becomes unhinged and spirals into more chaotic vignettes of the residents of the building succumbing to their fears and embracing a primal, Darwinian mentality as they fight for their seeming survival. Hiddleston is charmingly aloof for most of the film, Evans is psychotically wonderful, and both Sienna Miller as Laing's upstairs neighbor and Elisabeth Moss as Wilder's wife are grounded performances amidst the anarchy.
Hiddleston is charmingly aloof for most of the film, Evans is psychotically wonderful, and both Sienna Miller as Laing's upstairs neighbor and Elisabeth Moss as Wilder's wife are grounded performances amidst the anarchy overtaking both the building and its characters. At times it is hilariously off-kilter and uncomfortably violent, other times it is maddeningly paced and callously perverse, but at all times Wheatley is ratcheting up the intensity of the characters mania with increasingly dire circumstances. While I will remain quiet on how I thought all these elements worked to make a compelling satirical takedown of classism and state-run democracy, I will say it is worth your time if you can handle the more provocative and squeamish moments of the movie.
[divider top="no"]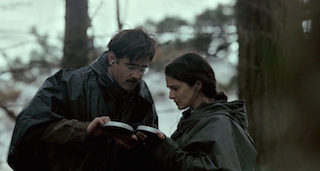 The other Greek director on this list, Yorgos Lanthimos, has a much wider recognition than Tsangari, his counterpart and co-producer on his projects. After 2009's Dogtooth wowed audiences at Cannes with its provocative and shocking take on family, social isolation, and fear, Lanthimos followed this up with Alps, an apt sophomore effort, and now returns with another Cannes darling, The Lobster. Utilizing his first non-Greek cast, it stars Colin Farrell, Rachel Weisz, and Jessica Barden in a dark comedy taking square aim at the institution of marriage and dating culture. While he also utilizes some of his Greek stars in smaller roles, Lanthimos has made a name for himself by pushing the bounds of sex and family on-screen, The Lobster pokes fun and exposes holes in what has always been taken for granted in modern society and especially Western, Christian society. This is sure to be funny, awkward, uncomfortable, and poignant from the Greek filmmaker. It was picked up by A24 and will have a limited release this weekend, May 13th, with a wider release pending. Let's hope this one shows as widely as Green Room, another A24 film, and we can see it even in non-major metro areas.
[divider top="no"]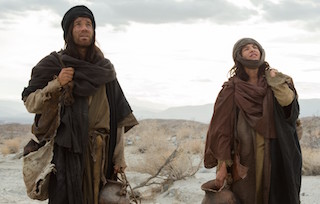 A movie with Ewan McGregor as both Jesus and the Devil? How can this not be #1? Personally, I have been looking forward to this film getting a wider distribution since it premiered at Sundance in 2015, and some friends of Reel World Theology have already seen this film and absolutely loved it! If you want to check out some great reviews of the movie before you see it, check out Joel Mayward's review at Cinemayward and Elijah Davidson's review from Reel Spirituality.
An imagined story of what took place during Jesus' desert wanderings for forty days and forty nights. McGregor plays a Jesus who doesn't fit the bill of what we assume an on-screen Jesus has looked like. He is a human Jesus that apparently enjoys a good fart joke, connects with human people in a deep way, but also is divine in his ability to bless and care for people and also challenge us in unexpected ways. Early returns are that the movie is respectful of who Jesus is, but also explores a not-often-explored area of his life; the time before he starts his public ministry.
I am massively interested to see this movie, and will cry a large pool of tears if it never makes it out here to my area. I can only tell you on the recommendations of people I trust who have seen this film; go see this movie when it comes out this weekend, May 13th! What other chance are you going to get to see Ewan McGregor in a desert until he is cast in a new Obi-Wan movie? The answer is never. So go see it.