In one of the strangest Streaming Weekly's we have ever had, two of our recommendations this week are Michael Bay movies. Has the world gone mad? Have aliens who enjoy senseless action and uncomfortable leering taken over Reel World Theology? Or, is it possible we can file this under "guilty pleasures" and Josh decided to combine both of the recommendations into one article? The answer is yes.
[divider top="no"]
via Mikey Fissel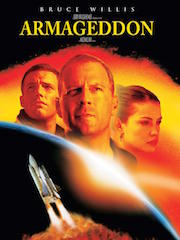 Armageddon (Netflix) –  Let's just file this one under "guilty pleasure," ok? I know it's is one of the most Michael Bay-est Michael Bay films in existence, but there is just too much good stuff in this one to not appreciate it. A movie that tried to define blockbuster found the right director for ridiculous-premise-action-film. It also had a hand in the screenplay department from JJ Abrams. And what little-known actors round out the cast? Oh, just Bruce Willis, Billy Bob Thornton, Ben Affleck, Liv Tyler, Will Patton, Steve Buscemi, Owen Wilson, and Michael Clarke Duncan (RIP). Turn your reality filter off and let the shoveling of popcorn commence as you wonder how, in such a monstrosity of special effects and nonsense, Bruce Willis can still make you cry at the end.
[divider top="no"]
via The Film Avenger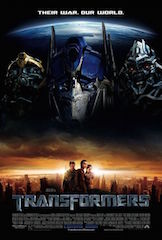 Transformers (HBO Now) – It may be sacrilege to say, but I have embraced that Michael Bay is one of my favorite filmmakers. His films, while definitely not Oscar material, are fun to watch…for the most part. The first Transformers film is one of Bay's best – not just in terms of spectacle, but also story and emotion. My nostalgia and reverence for the source material made this movie such a joy when it was released that I literally became giddy when Peter Cullen first spoke in the film as Optimus Prime. The Autobot intro scene is one of the best sequences in cinema, capturing the awe and wonder of seeing life-size vehicles transforming into giant robots. It's just movie magic – magic that franchise has lost with each subsequent film.
[divider top="no"]
via Josh Crabb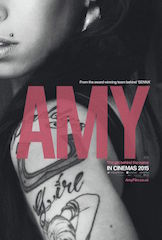 Amy (Amazon Prime) – Fear not, Josh is here to rescue the weekly recommendations! No longer shall the praises Michael Bay by my compatriots haunt you nor his movies assault your eyeholes and scourge your souls. That is why I will recommend to you the Oscar-nominated Amy.
A documentary on the music years of the exceptionally talented but badly tormented recording artist, Amy Winehouse. Directed by British documentarian Asif Kapadia, it is put together with archival and home footage with voiceovers from friends, family, and colleagues of the famous British musician. Chronicling her life from her beginnings as a sixteen-year-old songwriter to her death in 2011 at the age of 27 after years of drug and alcohol abuse.
Amy Winehouse's story is incredibly tragic, cautionary, indicting of our culture's obsession with celebrity, and sad. However, the real key is the connection you make with this young woman through her music which is both grounded in her real-life and emotionally raw. There is one particular moment at the Grammys, where she won Best Album, where Tony Bennett presents the aforementioned award. The drugs, the attitude, the baggage all melts away and she is a kid; awestruck and bewildered by both the moment and the subsequent win. Then the moment ends when she quips to her friend, "It's all so boring without drugs." She was so young but a slave to her demons and depression and her story is ultimately a human story leaving us questioning all the trellis we build around celebrities and success. I am rooting for this movie to win at the Oscars.