If all your other plans have been "laid to rest", why not shamble to your couch and watch one of our contributors recommendations for your Shock-tober weekend? And make sure to invite your friends because you know what they say, "The morgue the merrier!"
[divider top="no"]
via The Film Avenger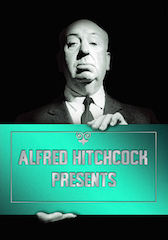 Alfred Hitchcock Presents (Netflix, Amazon Prime, Hulu) – The Master of Suspense first brought his unique brand of dark humor and mystery to the small screen 60 years ago this year. These shows still retain the wit for which Hitchcock is famous. His deadpan introductions are a delight. My favorite episodes are, of course, the ones Hitch directed himself – and they are sprinkled throughout the series. However, only season one is currently available on Netflix.
[divider top="no"]
via JR Forasteros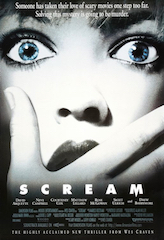 Scream  (Netflix) – In 1996, Wes Craven decided to send up the slasher genre he effectively created with SCREAM. Everything about this film is great, from "star" Drew Barrymore's early demise to the now famous "rules to survive a horror film". None of the sequels (or the new MTV show) quite recapture the magic of this original film, whose innovations are as impressive today as they were nearly 20 years ago.
[divider top="no"]
via Josh Crabb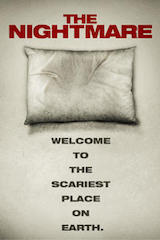 The Nightmare (Netflix) – This one came recommended from Tyler Smith, who was a recent guest on an episode we co-hosted with Fizz on Black Mass. It details a condition that has effected the eight interviewed people all their lives, but the condition, known as sleep paralysis, is suspected to effect up to half the US population at least once in their lives.
Thinking this movie could not have been as scary as Tyler had said, I started to watch it and in the first ten minutes I said I would be watching the rest of this during daylight hours. This condition is absolutely terrifying. While there seems to be good hypothesis and neurological data about what the condition is, I will submit that it is clearly a tool of something much more sinister and demonic. One thing that is made abundantly clear by the terrifying dream state these people enter is that something beyond the physical is at work. As one sufferer put it after he recounts a particularly horrific episode, "I immediately stopped being an atheist." In fact, one final section devotes time to discussing the possibilities and one sufferer who experienced no more sleep paralysis after invoking the name of Jesus Christ.
Rodney Ascher, director of the film, has personally experienced these horrible, scary episodes and avoids taking "sides" on the issue or seeking to downplay what the people have experienced. The story is unique and told in an empathetic manner and has proven helpful to those suffering from the episodes to know others struggle with them and that what they are experiencing has validity. It also takes a unique, brief look at how horror movies line up with what these people have experienced and how horror movies have redemptive value. Pretty cool stuff and definitely worth checking out. However, you might have trouble sleeping the night after watching this.