AAAAAaaaahhhhhhhhhhhhhh! <chain rattling> <assorted haunted house sounds> That's right everyone! It's October and that kicks off one of the best calendar months for movies. It's time for zombies, mummies, vampires, skeletons, other assorted monsters to invade your movie screens. In honor of this important month, our contributors have turned in their most scarifying recommendations to watch on streaming platforms this month. So get ready to be scared and enjoy a positively ghoulish weekend of movie watching!
[divider top="no"]
via JR Forasteros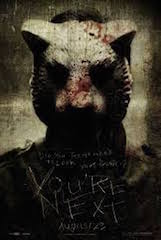 You're Next (Netflix) – This low-budget thriller is a pretty simple premise: a family reunion is disrupted by a group of psychotic killers wearing decidedly creepy animal masks. The whole story takes place in the house, giving the film a claustrophobic feel. As the story progresses and tension begins to explode into action, the plot actually holds together – which is rarer than it should be in horror. A simple, tight film that will most assuredly leave you glad you can breathe again once the credits roll.
[divider top="no"]
via Mark Wingerter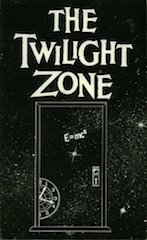 The Twilight Zone: Original Series (All streaming platforms) – In over 50 years, no show has ever quite matched the original Twilight Zone's ability to dig deep into the human psyche and examine what really scares us. Pick literally any episode and you will be sucked into a mystery of the mind as only the master Rod Serling could create. There are a lot of episodes to choose from, but you can start with the all time classic "To Serve Man" or with one of my favorites "A Penny For Your Thoughts," or "Stopover In A Quiet Town." I saw these episodes when I was a kid and they still affect me.
[divider top="no"]
via The Film Avenger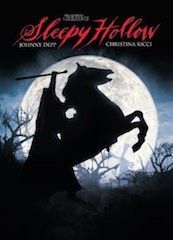 Sleepy Hollow (Netflix) – This movie is one of Tim Burton's most visually stunning films. Each scene looks like something out of a German expressionist painting. It doesn't follow the source material at all, but that's not really the point. Burton retains the essence of Washington Irving's ghost story, and adds his own trademark flair. The mix of horror and humor is bizarre and amusing. Johnny Depp is a treat to watch, as always. I also thoroughly enjoyed what was done with the character of the Headless Horseman, a truly frightening interpretation.
[divider top="no"]