Many of you fortunate movie-lovers out there are going to have some extra time this holiday week to watch some movies. In order to accommodate for your extra time off, we bring you a Wednesday helping of recommendations from our contributors at Reel World Theology. Stream some of the best movies and TV and keep the turkeys on your table and not on your TV. Enjoy time with family, good food, a good movie, and Happy Thanksgiving everyone!
[divider top="no"]
via JR Forasteros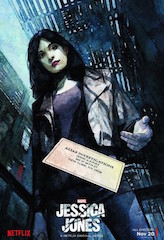 Jessica Jones (Netflix) – You watched Daredevil (Netflix, not Batfleck). You loved Daredevil. And while we're all anxiously awaiting season 2 (Elektra! The Punisher?!), Netflix is giving us Jessica Jones, another member of the Defenders, eventual spouse of Luke Cage (a.k.a Power Man). A female-centric story from the team who blew us away with Daredevil? How could we say no? We can't. We'll be watching. And when it's over, we'll be begging for more.
[divider top="no"]
via Josh Crabb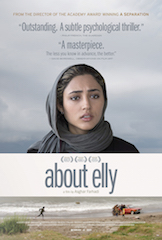 About Elly (Netflix) – Made in 2009, the movie was not able to make its way and be released to the US until 2015. It is from the master of modern Iranian film, Asghar Farhadi, and is a mystery thriller in the most low-key, slow creep kind of way. One white lie is found out in a group of weekend travelers, and About Elly becomes a seaside moral excavation of an entire web of deceit, depravity, and relational tension. Farhadi deftly handles an ensemble cast, builds tension and emotion, and has a formal control over his story that builds pressure and leaves you unable to take a side until the last moments. The less you know about the actual details of the plot, the better, so know you are seeing Farhadi's growing masterful work that is a chronological precursor to his later, masterpiece movies like A Separation and The Past.
[divider top="no"]
via the Film Avenger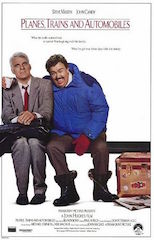 Planes, Trains, & Automobiles (Netflix) – This is one of the few Thanksgiving-based films out there, and probably the best one. Writer/director John Hughes was a genius, plain and simple. His comedic sensibilities and penchant for broad gags and jokes were amazing. But he also knew how to write really endearing characters that the audience wants to see succeed. Steve Martin and John Candy are tremendously funny, playing off each other with wit and charm. Martin's physical manifestations of frustration are particularly hilarious. I have to watch this movie each year around Thanksgiving and you should do the same.