You've already seen Logan. You've already seen Get Out. You've already seen La La Land 20 times and you braved the late hours of Thursday night to catch Beauty and the Beast. Or maybe you are stuck at home this weekend. What are you going to do? Fear not! Our intrepid contributors have plugged the metaphorical movie claw machine with quarters and managed to haul in three movies we really prize from the bevy of movies offered on streaming services. You're guaranteed to have a happy movie watching weekend when you heed our recommendations!
[divider top="no"]
via Daniel Melvill Jones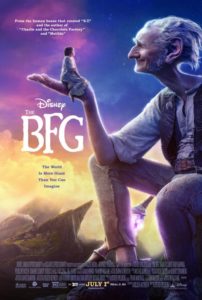 The BFG (Netflix) – Steven Spielberg spent decades trying to make a movie out of Roald Dahl's classic story, but when his dream was finally realized last summer the result was shrugged off by critics and largely ignored by audiences. That was to everyone's shame because The BFG is a gem of a film. It is filled with lovingly crafted details, is gorgeous to look at, and features a simple story focused on a beautiful relationship. That friendship, between the vivacious orphan Sophie (a terrific Ruby Barnhill) and the massive giant (played by Academy Award winner Mark Rylance), is the sustaining thread of the movie and it is a friendship of trust, care, joy, and fear. Mark Rylance is astonishing as the giant. His face is the heart of the film, expressing years of kindness, open-hearted life, loneliness, and loss. Stream this film on the largest screen you can find and, if you have kids, gather them around you. Family films of this caliber are as rare as a friendly giant.
[divider top="no"]
via Josh Crabb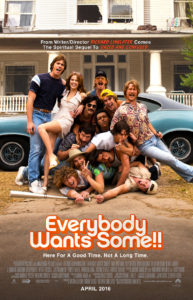 Everybody Wants Some!! (Amazon Prime) – Richard Linklater's latest was a highlight of 2016 for me. In fact, it was #8 on my Top Films of 2016. Here is an excerpt from my article about this fabulous movie:
"Often called a "spiritual sequel" to director Richard Linklater's breakout Dazed and Confused, the movie is signature Linklater with a modern flair. He has always had a keen, special eye for capturing the human experience on an empathetic and lived-in level. More than anything, he knows how to capture people having a good time and rather casually sliding in philosophical meanderings amidst sophomoric antics. Like his previous films, this one will grow on people as time goes on."
With baseball season right around the corner, make some time for Linklater's movie this weekend and enjoy.
[divider top="no"]
via The Film Avenger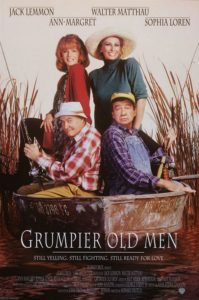 Grumpier Old Men (HBO Now) – While not quite a brilliant as the original Grumpy Old Men, this sequel definitely has its moments of comedic gold. Jack Lemmon and Walter Matthau return as John and Max – two friends who are playing a good-natured game of oneupmanship. Now their children are engaged and their favorite bait shop is being turned into an Italian ristorante by an out-of-towner, played by Sophia Loren. This film is just a fun, funny bit of comfort food – with some hilarious one-liners by the great Burgess Meredith (who was suffering from Alzheimer's at the time – wow!). And like the first film, it's a heartfelt movie about getting older, regret, death, and family. Definitely worth a look.
[divider top="no"]