This week, BBC released a list polling 177 critics from around the globe on the greatest films of the 21st century. While the list has certainly generated its share of sideways glances, the exciting part is how many conversations and excitement the list has generated about these movies and the state of modern cinema. My favorite follow-up articles, so far, have been the BBC's articles found after it's list and also Keith Phipps, formerly of the Dissolve, discussing the flaws with the list but praising its necessity.
In our own discussion group, we had some great input and some astute observations. Tyler Smith was quick to say this list is a fabulous survey of modern cinema for anyone wanting to tackle watching this list. Gene  Gosewehr was also on top of listing most of the titles currently available on Netflix. Those two thoughts combined got me thinking about an easy way to catalog the availability of these important films on major streaming services. As a result, I have combed Netflix, Amazon Prime, and HBO Now to put together a list of titles available and where you can watch them. I will be updating this list once-a-month and will keep you up-to-date on what is available. So, without further ado, here is the list for September 2016.
*the list moves in ascending order from 100 to 1. 
[divider top="no"]
#100 – Carlos (Olivier Assayas, 2010) – available on Netflix
#99 – The Gleaners and I (Agnés Varda, 2000) – available on Amazon Prime
#98 – Ten (Abbas Kiarostami, 2002) – available on Amazon Prime
#95 – Moonrise Kingdom (Wes Anderson, 2012) – available on Netflix *pictured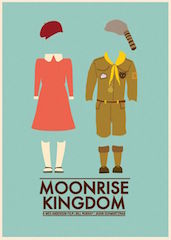 #90 – The Pianist (Roman Polanski, 2002) – available on HBO Now
#88 – Spotlight (Tom McCarth, 2015) – available on Netflix
#87 – Amélie (Jean-Pierre Jeunet, 2001) – available on Netflix
#79 – Almost Famous (Cameron Crowe, 2000) – available on Netflix
#77 – The Diving Bell and the Butterfly (Julian Schnabel, 2007) – available on Amazon Prime
#65 – Fish Tank (Andrea Arnold, 2009) – available on Netflix
#61 – Under the Skin (Jonathan Glazer, 2013) – available on Amazon Prime
#50 – The Assassin (Hou Hsiao-hsien, 2015) – available on Netflix
#49 – Goodbye to Language (Jean-Luc Godard, 2014) – available on Netflix
#48 – Brooklyn (John Crowley, 2015) – available on HBO Now
#45 – Blue is the Warmest Color (Abdellatif Kechiche, 2013) – available on Netflix
#43 – Melancholia (Lars Von Trier, 2011) – available on Netflix & Amazon Prime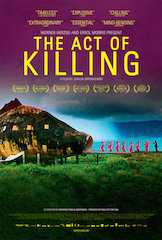 #36 – Timbuktu (Abderrahmane Sissako, 2014) – available on Amazon Prime
#30 – Oldboy (Park Chan-wook, 2003) – available on Netflix
#14 – The Act of Killing (Joshua Oppenheimer, 2012) – available on Netflix *pictured
#11 – Inside Llewyn Davis (Joel and Ethan Coen, 2013) – available on Amazon Prime
#10 – No Country for Old Men (Joel and Ethan Coen, 2007) – available on Netflix & Amazon Prime
#6 – Eternal Sunshine of the Spotless Mind (Michael Gondry, 2004) – available on Netflix
#3 – There Will Be Blood (Paul Thomas Anderson, 2007) – available on Netflix
*Updated September 8th, 2016