If you have no idea what to watch this weekend or Suicide Squad has got you feeling a little down, why don't you heed the recommendations of our fine contributors this weekend? For all your weekend streaming needs, we're here for you. Enjoy and happy movie watching weekend everyone!
[divider top="no"]
via Blaine Grimes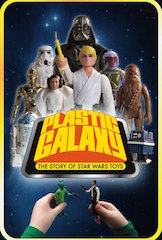 Plastic Galaxy (Amazon Prime)
– 
Plastic Galaxy
is more than a history of Kenner Products and their wildly popular line of
Star Wars
action figures; it's an ode to the tremendous staying power and influence of a franchise, and it's a love letter to all the fans of that galaxy far, far away. And while toy collectors and
Star Wars
enthusiasts alike will find much ooh and aah about here (rightfully so, in my opinion), the most charming and affecting moments in this documentary are those in which collectors giddily show off their favorite childhood
Star Wars
toys, recalling with childlike joy the fond memories of summer days spent pretending to fly an X-Wing or fight Darth Vader on the Death Star. Sit back this weekend and let
Plastic Galaxy
take you back to your childhood.
[divider top="no"]
via The Film Avenger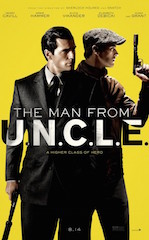 The Man From U.N.C.L.E. (HBO Now) –  I was honestly surprised at how much I enjoyed this movie. Being a big fan of the mid-20th-century style, I ate this movie up. It's an effective throwback to the 1960s era of spies and the Cold War. Director Guy Ritchie brilliantly gave the film a mid-1960s Kodachrome look (for the most part) – like something that came out of an old slide carousel. Stars Henry Cavill and Arnie Hammer have great chemistry as opposing spies forced to work together by their respective governments. Half the fun in this film is seeing them banter back and fourth, one-upping each other not only for their own masculinity but for their countries – leading to an interesting them about breaking through stereotypes. The action scenes are expertly crafted and exciting. But the other star of the film is Daniel Pemberton's score, which can only be described as 60s cool. It wraps the entire experience up in a beautiful, melodic bow.
[divider top="no"]
via Josh Crabb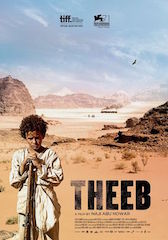 Theeb (Netflix) –  I know, I keep recommending all these foreign films that were nominated for the 2016 Oscars. Well, I can't help it. While I liked this movie less than Son of Saul or Embrace of the Serpent, the Oscar submission from the United Arab Emirates takes the harsh desert climates and gives it a serene, yet still menacing, beauty. At times a gentle, rolling narrative, the movie has quick bursts of tension, action, and moral crossroads as Theeb, a young Bedouin boy, tries to survive after being left alone in the harsh desert climate and make his way home. Superbly shot and well-paced, this is well worth your time this weekend.