Whether you are suffering from a #showhole or just in need of something good to spend an evening this week, we've got you covered for the last weekend of July. This week's picks feature two recommendations everyone in your family can enjoy and your kids may be just as interested as you are. Enjoy having us pick what you watch and have a happy movie and TV watching weekend everyone!
[divider top="no"]
via Josh Crabb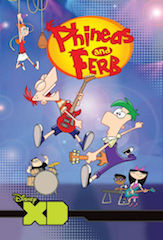 Phineas and Ferb (Netflix) – Of all the TV shows my kids enjoy, this Disney XD show is the only one I love to watch without my kids being around. It is consistently funny, incredibly imaginative, and is beholden to so much of pop culture there are tons of references and jokes only I would get. Creators Jeff "Swampy" Marsh and Dan Povenmire both worked with Joe Murray and Mr. Lawrence, creators of SpongeBob SquarePants, on one of my favorite Nickelodeon 90's cartoon shows, Rocco's Modern Life, and this show is filled with similar wit, craziness, and ingenious art and story. This is the kind of cartoon show adults can enjoy and also have the reassurance your kids are probably better people for watching it. Start with Season 1, but then take a night to watch the two-part Star Wars episode and enjoy some of the best and smartest TV tribute to a galaxy, far, far away.
[divider top="no"]
via The Film Avenger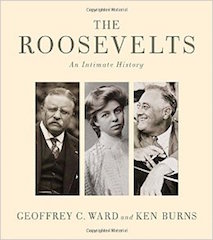 The Roosevelts: An Intimate History (Netflix) – Ken Burns has been pretty much hit-and-miss lately. He made his mark with honest, all-encompassing historical documentaries like The Civil War. However, his most recent projects carry with them a heavy political bias – unabashedly crafting the narrative towards it, not simply retelling the events as they happened. Some are more ideological (The Dust Bowl), others are less so (The War). The Roosevelts is definitely in the latter camp, which is the reason I can wholeheartedly recommend it. This is Ken Burns at his best. The story is cleverly told; it interweaves the lives of the three most-famous members of the Roosevelt Family (Franklin, Eleanor and Theodore). It's powerful at times, particularly when referring to how FDR dealt with his polio affliction. The cinematography is stunning, with Burns' trademark people-less shots of vistas and building frequented by the Roosevelts – giving us a chance to let our imaginations wander in conjunction with the voices and music. Speaking of which, the vocal performances are wonderful, particularly Meryl Streep as Eleanor. While there is definitely a bias in the narrative, it's not overpowering. Burns definitely loves FDR, as do most of the interviewees. In a way, this ideological bias is an interesting look at a spiritual aspect of FDR's story – the unsettling worship and near-idolatry our grandparents' generation had toward a mere man and the similarities to today's societal fervor for politicians-as-saviors.
[divider top="no"]