Wonder Woman last weekend, It Comes At Night this weekend and a bunch of other great movies still in theaters. There should be no reason you are staying at home and watching anything. But, reality strikes, you have kids, you get sick, or your car refuses to leave the garage. We're here to solve your cars obstinance or what ails you with some streaming recommendations to watch from the comfort of your own home this weekend. Have a happy movie watching weekend!
[divider top="no"]
via The Film Avenger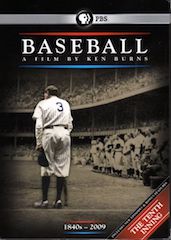 Baseball (Amazon Prime) – Summer is the time for many traditions in America, and one of the most time-honored is baseball. In the 18-plus-hour documentary series, director Ken Burns tells the story of the great American game in his trademark format – giving new emotional life to static photographs and old film footage. When looking at the totality of Burns' work, Baseball is definitely one of his least ideologically-driven projects, making for a more fair approach to the subject matter and, frankly, a better documentary. While the history is indeed fascinating, Baseball also delves into the philosophy of the game, with thoughts coming from people both inside and outside professional baseball.
[divider top="no"]
via Josh Crabb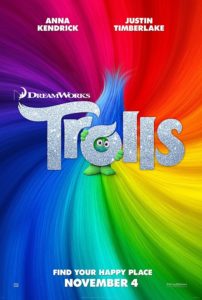 Trolls (Netflix) – Currently my two favorite animated movies from 2016 are now on Netflix: Kubo and the Two Strings and now Trolls. I've been trying to pin down the success and popularity of this movie–my kids absolutely love it–since it doesn't fit what I would normally like in a kid's movie. With a seemingly bland story and a gaggle of one-dimensional characters, this movie does not have a lot going for it. However, it is so much fun! It explodes with exuberance and never tries to take itself too seriously until the very last moments of the movie. In fact, the final scene where the "moral" of the movie resides feels so tacked on and forgettable, but you just don't care. Justin Timberlake's amazing talent works in this movie both as the music director, songwriter, and voice of doomsday prepper troll, Branch. Anna Kendrick is great as the lead character, Poppy, and the movie's group of supporting characters are fun and memorable. If you haven't check out this movie, yet, I swear you won't regret it.
You can also check out my review of the movie from last year right here at Reel World.
[divider top="no"]