Today is a very significant milestone for Streaming Weekly. While it might not seem much, we've added a brand new streaming service to our pool of services to draw from. After carefully reviewing its content, curation, and diversity, Filmstruck comes highly recommended by the editor of Streaming Weekly (Josh) and the Reel World Theology contributors. If you have any interest in classic cinema and want access to hundreds of movies from the libraries of Turner Classic Movies and The Criterion Collection, then Filmstruck is the service for you. We'll let Josh kick it off with the very first movie he caught on Filmstruck and we hope to provide lots more picks from this rich library of cinematic gems. Oh yeah, happy movie watching weekend everyone!
[divider top="no"]
via Josh Crabb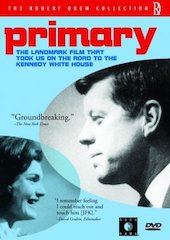 Primary (Filmstruck) – 'Twas the night before the election, and all through my home, I had signed up for Filmstruck, and my eyes did roam. Over all the amazing choices to be found on the service, anxiety set in and I got quite nervous. But thanks to the hyper-charged political season, the genesis of cinema verite gave me a reason. To pick something political and keep my angst at bay, starring 1960 Democratic candidates Humphrey and JFK.
Alright, it got really hard to rhyme once I mentioned my home state of Wisconsin. This important and historic documentary changed how the genre was filmed and launched the filmmaking movement known as "cinema verite". Produced by the father of cinema verite, Robert Drew, and show by the great documentary filmmakers Albert Maysles and Richard Leacock, the movie uses mobile cameras and lightweight sound equipment to follow JFK and Hubert Humphrey on their campaign through the state of Wisconsin before the April Democratic Primary in 1960. While it certainly doesn't look groundbreaking compared to today's films, it was absolutely revolutionary at the time and gave audiences a glimpse behind the formal, structured political events. It is especially telling to see JFK and Jackie Onassis in unscripted, candid moments as the primary unfolds. You rarely get to see these moments from a monumentally historic figure like JFK. It is an important film and well worth it's less than an hour runtime.
[divider top="no"]
via The Film Avenger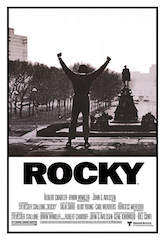 Rocky (Amazon Prime) – Forty years ago, Sylvester Stallone wrote and starred in the ultimate American underdog story. Through sweat, training, determination and a little luck, small-time boxer Rocky Balboa went the distance with the heavyweight champion, the haughty Apollo Creed. Stallone is really charming and charismatic as Rocky – the role that made him a superstar. John G. Avildsen directs and gives the film a street-level grittiness that adds credibility to the amazing story. And who doesn't love Bill Conti's awesome music?
[divider top="no"]
via Gene Gosewehr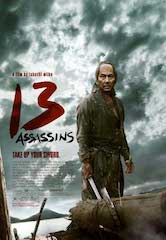 13 Assassins (Netflix) – In our Magnificent Seven podcast we talked about how many films have taken their inspiration from Seven Samurai. Count this one among them. In fact, there are very few differences at all; 13 samurai instead of seven, a tyrannical and sadistic lord instead of bandits, and far better sword-play. Additionally, whereas I might recommend Seven Samurai for any audience teenage or above, 13 assassins is not for the faint of heart. It is very graphically violent including some depictions of the aftermath of sadistic torture. However, this film is in every way a fight for the soul of Japan in the last days of its feudal era against the prospect of a war-laden future if the rise to power of this blood-thirsty Lord isn't stopped.
[divider top="no"]