On this episode of the Reel World Theology Podcast: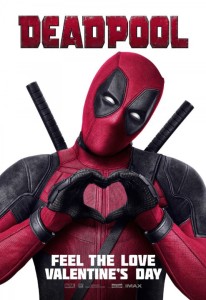 The current reigning champion of the "Most Controversial Film of 2016" so far, Deadpool has given rise to much heated debate. Like many, many, many movies and shows before it, Deadpool has viewers of faith asking themselves if the content is worth the engagement. With plenty of opinions and convictions on both sides, we again, address the issue of discernment in film. But, we can't dwell on that too long because, well, we've seen the film and have a plenty to talk about other than controversy. Dive in with us– maximum effort!
Download Episode 093 Here:
Reel World Theology #093 – Deadpool and Delicate Discernment
Reel World Theology on Stitcher
Reel World Theology on FeedBurner
This episode's panel included Mark Wingerter and Jonathan Sprang.
Mark Wingerter (@markwingdinger)
Writing:
Re-View Series
Jonathan Sprang (@iamsprang)
Pop Culture Campfire
Bible Bites
Podcast Notes and Links:
Deadpool at IMDB
Deadpool at Rotten Tomatoes
Deadpool Review at Reel World Theology
Five Thoughts on Seeing Deadpool at Reel World Theology
Does Watching Game of Thrones Make You Unholy? at Norville Rogers
Deadpool Review at Reel Spirituality
Deadpool Review at Reel-Gospel
Deadpool: Have You Ever Run From Your Call? at Screen Fish
Some Thoughts on Christians, Movies, and Nudity at Samuel J Adams Blog