On this episode of the Reel World Theology Podcast: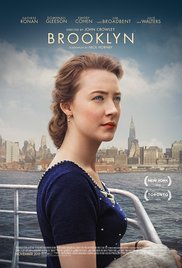 One of the smaller films that has garnered a lot of attention this year (and rightfully so) is Brooklyn. While the story is simple and there are no explosions or over-dramatic interpretations of the immigrant story, the film does a very great job at engaging the audience and taking them through the day-to-day emotions of being in a new place. Through our heroine we get to experience loneliness, fear, welcoming, hope, loss, love, and about every other emotion under the sun. It is not often that a film this straight forward can evoke such a response from viewers and critics.
Download Episode 089 Here:
Reel World Theology #089 – Brooklyn and Finding Home
Reel World Theology on Stitcher
Reel World Theology on FeedBurner
This episode's panel included Elijah Lovejoy and Blaine Grimes.
Elijah Lovejoy
Church of the Redeemer Greensboro
Blaine Grimes (@Dept_of_Tourism)
Reel World: Rewind
Podcast Notes and Links:
Brooklyn on IMDB
Brooklyn on Rotten Tomatoes
Brooklyn Review at Reel World Theology
Brooklyn Review at Reel Spirituality
Brooklyn Review at Christianity Today
Brooklyn Review at Thinking Faith