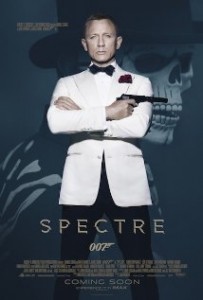 On this episode of the Reel World Theology Podcast:
Spectre is the 24th film in the James Bond franchise and easily the most hyped to date. Through his many iterations, James Bond has delighted and thrilled audiences across multiple generations– though his persona has changed significantly. We take a look at those changes and try to determine if there are some things that just have to be in a Bond film, regardless of actor. Which have we enjoyed? How does the post-9/11 Bond stack up and satisfy comparatively. All that on this episode!
Download Episode 080 Here:
Reel World Theology #080 – Spectre and Being Bond
Reel World Theology on Stitcher
Reel World Theology on FeedBurner
This weeks' panel included Joel Mayward and Mark Wingerter.
Joel Mayward (@JoelMayward)
www.JoelMayward.com
Jesus Goes to the Movies: The Youth Ministry Film Guide
Mark Wingerter (@markwingdinger)
Writing:
Re-View Series
Podcast Notes and Links:
[youtube url="https://youtu.be/LTDaET-JweU"]
Spectre at IMDB
Spectre at Rotten Tomatoes
Spectre Review at Reel World Theology
Spectre Review at Reel Spirituality
Spectre Review at Reel-Gospel
Spectre Review at Christianity Today
Daniel Craig's Really REALLY Over James Bond at USA Today