On this episode of the Reel World Theology Podcast: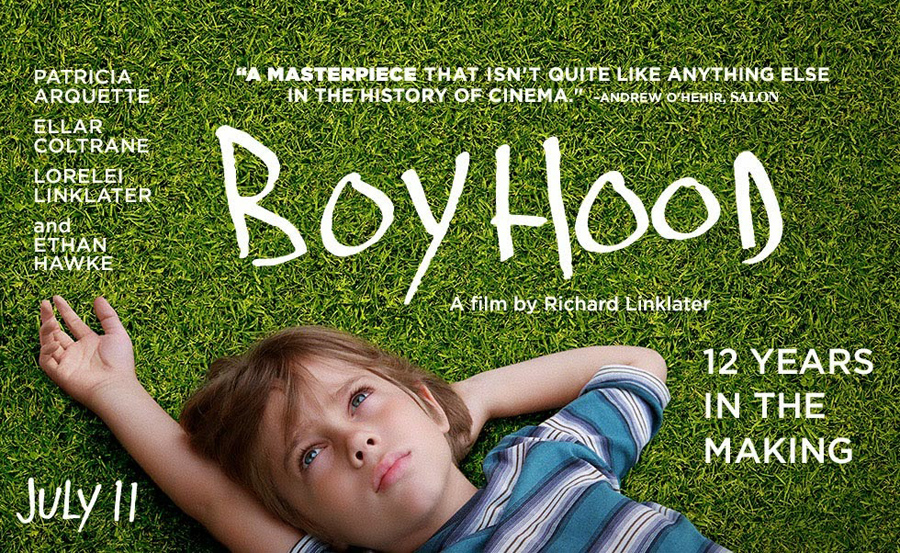 We round out our Summer series with a very un-Summer movie, Boyhood. This indie film has garnered about as much positive critical acclaim as is possible and most of it is understandably deserving. Shot over twelve years with the same actors coming back for a short periods each year to film it, Boyhood takes us on the journey of a young boy from age 5 to 18; nothing special, nothing over-the-top, just life. There is a lot of beauty there and we look to chat about why it is making such a connection with audiences.
Download Episode 034 Here:
Reel World Theology #034 – Boyhood and the Magic of the Mundane
Reel World Theology on Stitcher
This weeks' panel included Laura Fissel and Wade Bearden.
Laura Fissel (@laura_fissel)
LauraFissel.com
Who-ology Reviews
Wade Bearden (@WadeHance)
Wade Bearden on Facebook
WadeBearden.com
Christ & Pop Culture Podcast
Podcast Notes and Links:
Boyhood on IMDB
Boyhood on Rotten Tomatoes
Boyhood Review at Christianity Today
Boyhood Review at Reel Spirituality
Boyhood: A Houston Astros Game Isn't Just A Houston Astros Game at WadeBearden.com