On this episode of the Reel World Theology Podcast: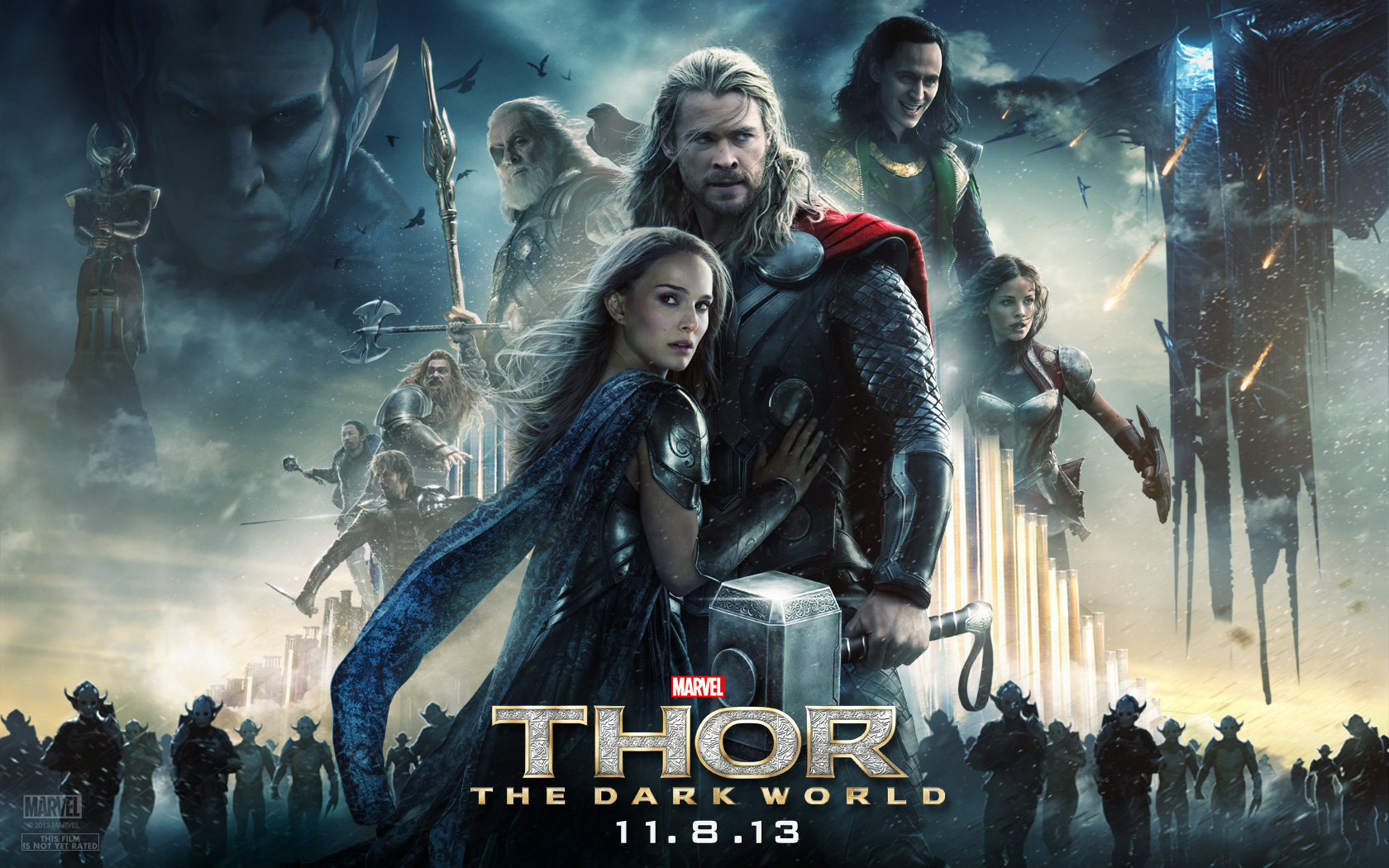 On this episode of the podcast we take a look at the second movie in the Thor franchise, which is also the second movie in phase two of MARVELs cinematic master plan. All the big names are back, Chris Hemsworth, Natalie Portman, Tom Hiddleston, and Anthony Hopkins— while also adding in Christopher Eccleston of Doctor Who fame. In this adventure, Thor is Faced with an enemy that even Odin and Asgard cannot withstand. Thor must embark on his most perilous and personal journey yet– one that will reunite him with Jane Foster and force him to sacrifice everything to save us all.
Thor: The Dark World throws out a lot of very obvious theological themes from the start with it's concepts of light vs dark and good vs evil, but, as usual, there is much more than meets the eye. Taking it a step further, we have an entire theology that involves life or light needing to struggle to exist, while , like usual with a movie that shows us the worlds of gods, we are able to talk about the very nature of gods themselves. There is also family turmoil and division, coupled with loss and grief. Add to that the oddity that our benevolent main character isn't the most beloved of this franchise, and the waters only muddy. So, as we always do, we dive into those muddy waters…
Download Episode 013 Here:
Reel World Theology #013 – Thor 2: Everyone Loves Loki
This weeks panel included Mark Wingerter and James Harleman.
Mark Wingerter (@markdapackerfan)
Short Films:
Transmission & Dead on Arrival can be found at this YouTube Channel
http://www.youtube.com/user/MrKlay
Entries for the 48 Film Project, including Heart of the Dead, can be found here:
Greensboro 48 Hour Film Project
Music:
Falls
I, Anomaly
Podcasts:
Let Pylons Be Pylons 
James Harleman (@harlemanic)
www.cinemagogue.com (@cinemagogue)
YouTube Channel
The Book:
Cinemagogue: Reclaiming Entertainment and Navigating Narrative for the Myths and Mirrors they were Meant to Be
Podcast Notes and Links:
Thor: The Dark World on IMDB
Thor: The Dark World on Rotten Tomatoes
Thor: The Dark World Trailer on YouTube
Thor: The Dark World written review by Fizz at Church of the Redeemer Blog
Thor: The Dark World review at Christianity Today
Thor's World Is Becoming Cliche at patheos
Thor: The Dark World at The Embedded Theologian
Thor's Combat Theology at JRFORASTEROS
Thor: The Dark World at Shepherd Project
Thor: The Dark World at Reel Spirituality