On this episode of the Reel World Theology Podcast: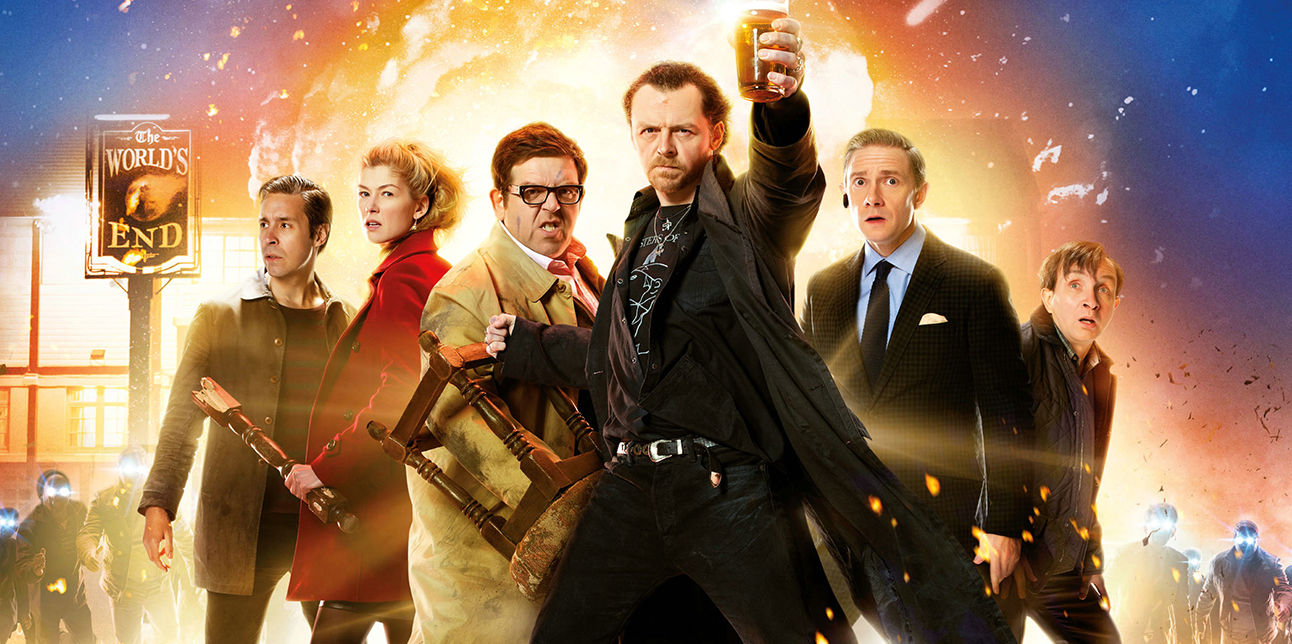 Since Shaun of the Dead first caught our attention in 2004, we have been enamored with the films brought to us by the team of Simon Pegg and Edgar Wright. They promised us a "Blood and Ice Cream" Trilogy and they have finally delivered with the final installment, The World's End. Not only does this film not fall prey to "trilogy fatigue," but it possibly outshines all the previous films in the series while still staying true to consistent themes throughout. We take a look at the stories that have been woven throughout the trilogy, and break down some of the themes and world views that these films, and specifically, The World's End, tackle. Friendship, loneliness, freedom, slavery, and prolonged adolescence – all on this episode!
Warning: Spoilers! Spoilers! Spoilers!
Download Episode 008 Here:
Reel World Theology #008 – Cornetto's End
This weeks panel included Elijah Lovejoy and Chris Meriwether.
Elijah Lovejoy
http://www.redeemergso.org/
Email:
elijah@redeemergso.org
Chris Meriwether (@ChrisBadwether)
Podcast Notes and Links:
The World's End at IMDB
The World's End at Rotten Tomatoes
The World's End Trailer on YouTube
Spaced at IMDB
Shaun of the Dead at IMDB
Hot Fuzz at IMDB
The World's End at Reel Spirituality
The World's End is High End Ridiculousness at One Theology
The World's End: We Don't Need No Stinkin' Eye in the Sky at Let There Be Movies
12 Pints of Comedy at SPU Response
They've Come Back For One Last Pint at NY Times
Simon Pegg, Edgar Wright, and Nick Frost Discuss Ending the World at Slash Film