On this episode of Reel World: Rewind…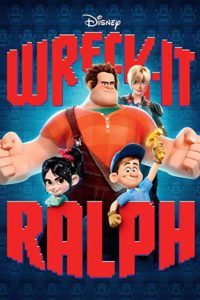 With the impending release of Ralph Breaks the Internet, it seemed only fitting to rewind six years to its predecessor, Wreck-It Ralph. It also seemed incredibly fitting to bring back the original co-host of Rewind and Disney fanatic, Blaine Grimes, to talk about this Disney animated feature. Despite featuring a rather familiar plotting and stakes, director Rich Moore crafts a uniquely endearing story rife with retro gaming nostalgia, plenty of kid-friendly jokes not featuring butts, and charming characters caught up in pixelated hijinks. Blaine and Josh discuss the movie's slightly essentialist themes and how it breaks them, as well as what threat might be posed to cultural artifacts and childhood nostalgia. Plus, the meme-ification of pop culture is discussed, Josh consistently forgets the name of Ralph Breaks the Internet, and, of course, they bring up Star Wars. There are definitely no cuts, nary a butt, nor a hint of coconuts on this episode of Reel World: Rewind.
Download Episode #032 here:
Reel World: Rewind #032 – Wreck-It Ralph
Reel World Theology on Stitcher
Reel World Theology on FeedBurner
Reel World Theology on Google Play

Podcast Notes and Links:
Like Reel World Theology on Facebook
Join our Reel World Theology Discussion Group on Facebook
Wreck-It Ralph on IMDB and Rotten Tomatoes
[youtube url="https://www.youtube.com/watch?v=87E6N7ToCxs"]
Music: "Dirt Rhodes" by Kevin MacLeod. Used under Creative Commons license 3.0.