On this episode of Reel World: Rewind…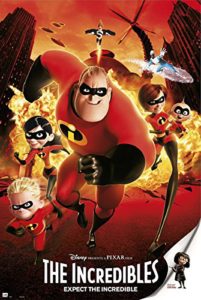 With the upcoming release of Pixar's Incredibles 2, it only made sense for us to look back at Brad Bird's original superhero film from before there was the term "superhero movie fatigue". This month, co-host Josh Crabb is joined by his fellow co-host from Home One Radio, Reel World contributor, former Rewind host, and dad-of-the-year, Blaine Grimes. Blaine and Josh discuss the family and community themes found in the movie, as well as discuss Brad Bird's stories, how his movies are made for dads, and really how superhero movies and Brad Bird are the sweet spots for dads like Blaine and Josh. Plus, there is no helping some Star Wars talk leaking in, but don't worry, it all ties in very nicely. What's with all these dad episodes?
Download Episode #027 here:
Reel World: Rewind #027 – The Incredibles
Reel World Theology on Stitcher
Reel World Theology on FeedBurner
Reel World Theology on Google Play

Podcast Notes and Links:
Like Reel World Theology on Facebook
Join our Reel World Theology Discussion Group on Facebook
The Incredibles on IMDB and Rotten Tomatoes
[youtube url="https://www.youtube.com/watch?v=eZbzbC9285I"]
Music: "Dirt Rhodes" by Kevin MacLeod. Used under Creative Commons license 3.0.