On this episode of Reel World: Rewind…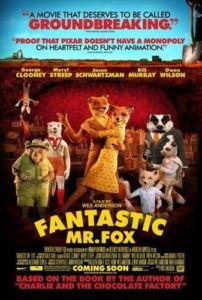 With the recent release of Wes Anderson's new animated film, Isle of Dogs, it made sense to venture back to his previous animated movie, Fantastic Mr. Fox. This month, Josh Crabb is joined by Joel Mayward, film critic, author, former youth pastor, and now a doctoral candidate at the University of St. Andrews in the UK. Josh and Joel discuss this adaptation of the Rohl Dahl children's book by way of Anderson's signature explorations of purpose, identity, value, and growing up. Plus, they try to decipher one of the seemingly inexplicable scenes with the wolf towards the end and have some intriguing conclusions. It's two middle-aged dads hashing out mid-life crises, legacy, and identity on this month's episode of Rewind.
Download Episode #026 here:
Reel World: Rewind #026 – Fantastic Mr. Fox
Reel World Theology on Stitcher
Reel World Theology on FeedBurner
Reel World Theology on Google Play

Podcast Notes and Links:
Like Reel World Theology on Facebook
Join our Reel World Theology Discussion Group on Facebook
The Godfather: Part II on IMDB and Rotten Tomatoes
[youtube url="https://www.youtube.com/watch?v=n2igjYFojUo"]
Music: "Dirt Rhodes" by Kevin MacLeod. Used under Creative Commons license 3.0.