On this episode of Reel World: Rewind…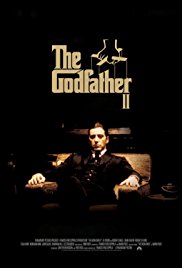 With the Oscars now completed and a brand new Best Picture winner crowned, it got the Reel World: Rewind think-tank pondering some of the best picture winners of all-time. Consequently, the conversation will gravitate towards the only sequel movie to join its predecessor as Best Picture winner, The Godfather: Part II. Blaine Grimes joins Josh Crabb to discuss Francis Ford Coppola's sprawling epic. While the conversation does meander into the original movie, Blaine and Josh discuss Coppola's cinematic storytelling, Coppola's characters cleaning the outside of the cup, and the movie's influence on the mob movie/gangster genre.
Download Episode #025 here:
Reel World: Rewind #025 – The Godfather: Part II
Reel World Theology on Stitcher
Reel World Theology on FeedBurner
Reel World Theology on Google Play

Podcast Notes and Links:
Like Reel World Theology on Facebook
Join our Reel World Theology Discussion Group on Facebook
The Godfather: Part II on IMDB and Rotten Tomatoes
[youtube url="https://www.youtube.com/watch?v=9O1Iy9od7-A"]
Music: "Dirt Rhodes" by Kevin MacLeod. Used under Creative Commons license 3.0.