On this episode of Reel World: Rewind . . .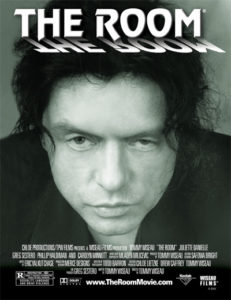 With the release of The Disaster Artist, the new film by James Franco, it seemed only appropriate to delve into the cult classic that spawned the book the movie is based on. Joined by fellow Reel World Theology staff member Blake Collier, Josh Crabb kicks off the 2018 season of Reel World Rewind discussing Tommy Wiseau's 2003 bad movie classic, The Room.
Download Episode #023 here:
Reel World: Rewind #023 – The Room
Reel World Theology on Stitcher
Reel World Theology on FeedBurner
Reel World Theology on Google Play

Podcast Notes and Links:
Like Reel World Theology on Facebook
Join our Reel World Theology Discussion Group on Facebook
The Room on IMDB and Rotten Tomatoes
[youtube url="https://www.youtube.com/watch?v=EE6RQ8rC8hc"]
Music: "Dirt Rhodes" by Kevin MacLeod. Used under Creative Commons license 3.0.