Whether you are seeing Straight Outta Compton this weekend or you are straight outta movies to watch, our contributors are here to rescue you with three Netflix streaming recommendation to Netflix Your Weekend.
[divider top="no"]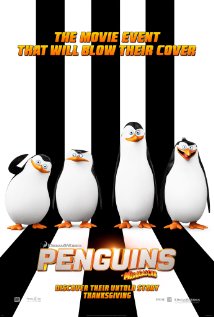 Penguins of Madagascar – DreamWorks hit a home run with this film. They took what were arguably the funniest and most clever characters of the Madagascar films and gave them their own movie. These characters, their personalities, one-liners and comedic timing remind me of the Looney Tunes shorts. The animation and character design are also wonderfully realized. All of the voice actors deliver great performances. If that wasn't enough, the story, though simple, is quite endearing.
[divider top="no"]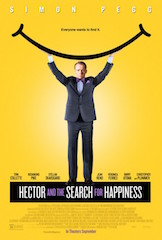 Hector and the Search for Happiness – Simon Pegg and Rosamund Pike star in this satisfying and insightful film. Pegg nails every corner of emotion as Hector as he interacts with all manner of humanity in his search for happiness. This is a journey he undertakes because, as a psychiatrist, he doesn't believe he really knows what makes people happy and cannot really help his patients.
This has been in my Netflix queue for a while now and I'm glad I finally gave it a go. So much to learn and so many great lines. It really dives into the idea of happiness, our presumptions about it, our faults in searching for it, and many underlying foundations of it.
I could not recommend this more. You won't be disappointed!
[divider top="no"]
via Josh Crabb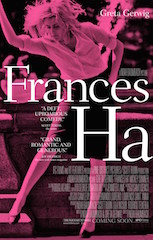 Frances Ha – I've had different people suggest getting around to Noah Baumbach's 2012 movie, but I just never could get around to it. With the release of Mistress America it seemed like a good time to get caught up on this incredibly funny comedy starring Greta Gerwig. Baumbach's script is witty, fluid, and clever while Gerwig's performance is a pleasant mix of despair, buoyancy, and affability as she struggles with holding on and letting go of her dreams. This movie could either be completely for you or rub you in all the wrong ways. What will win you over is Gerwig's performance.
Frances doesn't fit in to any circle she runs in, she is "undateable", yet underneath is a desperate need to fit in and belong. The movie is her journey of self-invention, but she only has half the tools, a quarter of the resolve, and unfinished plans. She's grating and uninspiring, but you can't help but love her and her genial friendship and wistful philosophizing. I promise you that the irksome pity you feel for her concludes with a smile on your face in the final third. I don't love this movie, but if you plan on seeing either of Baumbach's films from 2015, you will need to see this to get where Baumbach and Gerwig are coming from.