Despite an impressive block of new movies in theaters this weekend, there is still plenty of great selections for a quiet evening at home on Netflix. Our wonderful contributors dig deep to bring you some premium recommendations to fill up your queue. Happy movie watching weekend everyone!
[divider top="no"]
via Mikey Fissel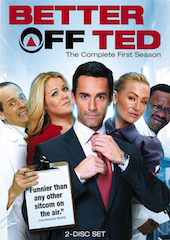 Better Off Ted – When people come to me with the problem of "We just finished binging show X and we don't have anything else lined up—what would you suggest we watch that we haven't already seen?" I can nearly always suggest Better Off Ted. I think it is a crime that so few people have seen this comedic gem. Seriously, this show is so insanely clever and purely funny that it could be in my Top 5 comedies of all time.
The setting is a generic science/development company where incredibly quirky personalities reign. You will love every character on this show and the interplay between Ted, Veronica, and Linda is fun and can only be overshadowed by the show's scene-stealing scientists, Phil and Lem.
Somewhere between Arrested Development, The IT Crowd, and The Office, you will find this show well worth your time.
[divider top="no"]
via Mark Wingerter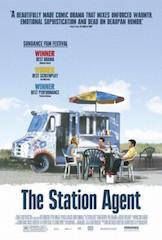 The Station Agent – You know the great Peter Dinklage as Tyrion Lannister on Game of Thrones, but did you ever wonder where he got his start? He is incredible in his breakout role as Finbar McBride, a man who really has no interest in humanity, whom he feels ostracized by. He comes to meet a group of people just as desperately in need of true community as he and begins to find his way out of his solitude. It's a beautiful movie about the healing that is brought forth by broken people simply loving each other.
[divider top="no"]
via JR Forasteros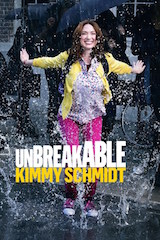 Unbreakable Kimmy Schmidt – This Tina Fey-produced TV show got rejected by NBC after all 13 episodes of its 1st season were finished. Netflix swooped in to save the day, so now you can fall in love with Kimmy Schmit (played by The Office alum Ellie Kemper). She's a late 20-something who's just been rescued from an underground bunker. She was kidnapped by an apocalyptic cult leader when she was in 8th grade, so she emerges still trapped in early-90s culture. The show is a hilarious, incisive critique of patriarchy and the worst kinds of religion. And it's hilarious.
[divider top="no"]