Two TV choices and a Joss Whedon movie end June on a high note with picks from Mark, The Film Avenger, and Laura Fissel! Happy movie viewing weekend everyone!
[divider top="no"]
via Laura Fissel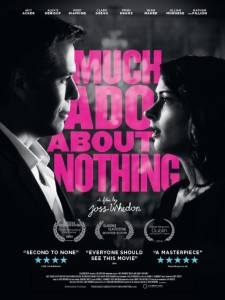 Much Ado About Nothing – Filmed at Whedon's home in Santa Monica over a mere 12 days, this modernized Shakespearean comedy is not your average adaptation. The eclectic setting, music and costuming coupled with original Shakespearean language and black-and-white finish serve to lift us from any one time and place to a new destination entirely. The Acker-Denisof chemistry, Nathan Fillion as Dogberry, and Whedon's original take on "Sigh no More" are just a few of the many reasons to make time for this film.
[divider top="no"]
via Mark Wingerter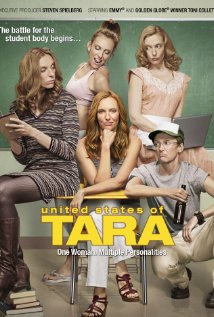 The United States of Tara (TV Series) – This 3- season series is a mixed bag of brilliance. It's quirky, honest, hilarious, and feels deeply personal on many levels. Created by Diablo Cody (writer of Juno) it is a fascinating portrait of Tara Gregson, a mom with a career, family life, and a pretty extreme case of dissociative identity disorder. Her multiple personalities are a force to be reckoned with thanks to an incredibly real and raw performance by Toni Colette that has always gone painfully under appreciated.
This series will make you laugh, gasp and think. It's only a total of 36 episodes so it is easy to digest. And though it was unfortunately cancelled in its prime by the geniuses at Showtime, the final episodes do close off the series pretty well so you won't feel like you were left hanging. Dive into the United States of Tara and you'll be pledging your allegiance before you know it.
[divider top="no"]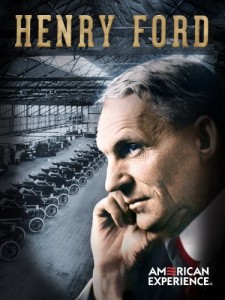 American Experience: Henry Ford – I don't know why Henry Ford's life hasn't been made into a movie, but this documentary definitely makes the case for it. It has all the trappings of Oscar bait: a charismatic and driven leading man, an unquenchable vision, distance between father and son, rivalries, utopia, cars. It's a captivating portrait of a man who knew how everything worked, except people. This is one of the best American Experience episodes I've seen.
[divider top="no"]