Batman is cooler. Superman is stronger. Either side of this decade-long debate has left comic book enthusiasts on either side slightly more angry at each other than they should be. No matter where you come down on the oft-argued showdown between these two DC comic book superheroes, everyone can get behind a movie involving the Dark Knight or the Man of Steel. When the two of them get together, well, frothing madness may be an understatement.
In raucous anticipation of the release of Batman v. Superman: Dawn of Justice on March 25th, we've decided to throw our own movie marathon honoring the caped Crusader and The Last Son of Krypton. Both have had strong entries and not so strong entries, but all of them have people with strong feelings about them. We've lined up our contributors to tackle some of their favorite movies covering multiple iterations of both the Bat and Supes. In order to stoke the fires of your enthusiasm, here is our full schedule including the fabulous contributor who is reviewing the movie.
This Week: Superman Week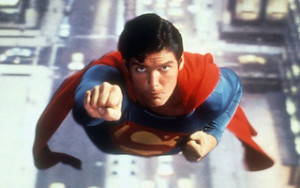 Tuesday, March 15th – Superman reviewed by Blaine Grimes
Wednesday, Mach 16th – Superman II reviewed by Josh Crabb
Thursday, March 17th – Superman Returns reviewed by Mikey Fissel
Friday, March 18th – Man of Steel reviewed by The Film Avenger
[divider top="no"]
Next Week: Batman Week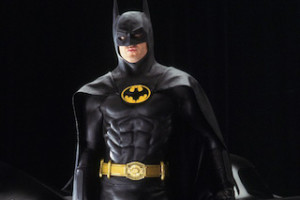 Monday, March 21st – Batman reviewed by Tres Barker
Tuesday, March 22nd – Batman Returns reviewed by Josh Crabb
Wednesday, March 23rd – Batman Forever reviewed by Mark Wingerter
Thursday, March 24th – Batman Begins reviewed by Mark Wingerter
Thursday, March 24th – The Dark Knight reviewed by JR Forasteros
Friday, March 25th – The Dark Knight Rises reviewed by Gene Gosewehr
[divider top="no"]
We're retroactively calling this our second Reel World Movie Marathon, our first being "Bond Week" from last year, and we'll be doing plenty more in the coming months in anticipation of other movie franchises releasing new movies in 2016. Make sure to stop by every day for this week and next week and check out all the reviews.