Every January we see loads of Top 10 lists from just about anyone with an opinion. They're fun, if inconsequential, but usually provide a pretty diverse examination of the year. I think the best lists blur the line between subjective opinion and objective analysis. A little what you enjoyed most mixed with what you thought were the finest film achievements. As you can probably guess, that's was my goal with this list, with my number one film hitting the bullseye on both sides.
#10: Colette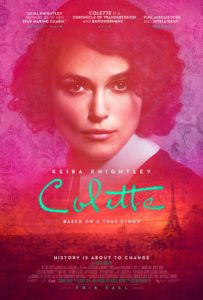 While I could have easily added The Favourite to my list, it is but for simple enjoyment that I give the spot to another of the year's period pieces. A largely overlooked biopic of the cultural barrier-breaking French novelist Colette, it features what is arguably Kiera Knightly's best performance as she navigates her career aspirations and a tumultuous relationship with her husband, played by the equally masterful Dominic West. I just really liked this film about the life of this fearless, Nobel-prize nominated author. You should seek it out.
#9: Mary Poppins Returns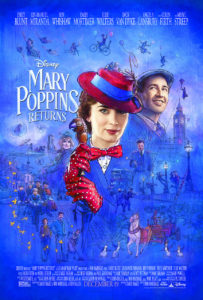 This film swept me away in the magic of the movies. That's actually quite hard to do, what with the constant feed of Netflix and social media and more. A relentlessly positive, joyous experience that totally embodied the heart of the original. I don't care how much it does or does not measure up to its predecessor, I am simply grateful it exists.
#8: Won't You Be My Neighbor?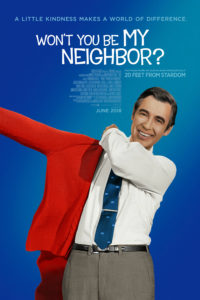 I love it when documentaries enter the cultural ether and have everyone talking about them in the same conversations as the best narrative films of the year. Just like most everyone who saw it, I was deeply moved by this portrait of Fred Rogers. His overwhelming kindness and grace should be what we all strive to exhibit to each other. This is an essential watch, if for no other reason than to remember what it's like to have childlike wonder for the world and our fellow man.
#7: Black Panther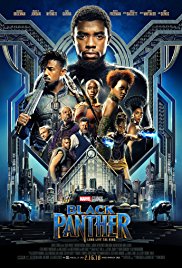 Critics of this movie baffle me. It's a tour de force of superhero filmmaking that delights in the conventions of its genre, while not letting them become distractions from the very real-life themes it tackles. Ryan Coogler is a purposeful, intentional filmmaker with a powerful voice we should celebrate. This film is one heck of a ride, with one of my favorite super hero villains ever.
#6: Vice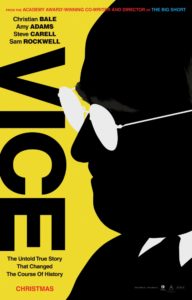 This is not a film about Dick Cheney. If you take it as a biopic, you'll be confused and disappointed. Instead, I think it is an examination, and yes, a pretty vicious indictment of the politics of our day. I'll stop short of saying it is an important film, like McKay's previous film The Big Short absolutely is, but I do think this film provides some sobering thoughts about the pawns in the game of power. And it does it in an easy to digest way with amazing performances by its cast. It might not be your thing, but it's still an excellent movie.
#5: First Reformed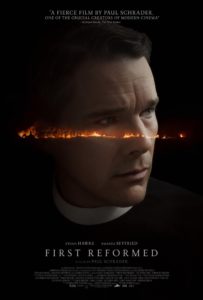 Paul Schrader's script is patient and thorough as it explores a religious man's descent into doubt and near madness. But it's the cinematography that brings it home. The consistent and rigid use of straight lines to frame just about every scene pays off when that gets thrown out the window in select moments, including a mind-bending conclusion that you'll either like or hate. Ethan Hawke is mesmerizing and fearless. I think this movie is a remarkable cinematic achievement.
#4: You Were Never Really Here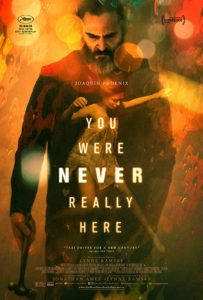 A film that hits hard without needing to show you the hits. The individual takeaway from this film depends on how you read it, providing a thought stirring complexity that sits with you long after the credits. As I saw it, the film explores the deep effects of violence and what, if anything, can save us from them. With an elegantly subdued, career-defining performance from Joaquin Phoenix, it's a triumph for the year.
#3: The Ballad of Buster Scruggs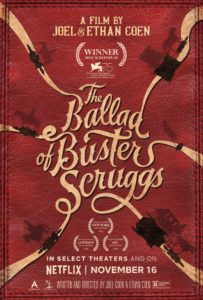 The single best thing I saw all year was the entry "All Gold Canyon" in this collection of parables. In an expertly crafted anthology film focused on the certainty of death and our inability to craft our own destiny, this story infused a brief moment of hope that I thought perfectly balanced the collection. This film shows the Coen brothers' technical mastery and their sharp understanding of the human condition, and is one of the finest of their career.
#2: BlacKkKlansman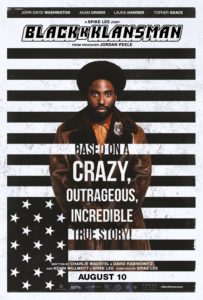 One moment you're laughing, the very next moment you're smacked in the face with ugly, bitter truth. This film is potent. It brings you through this levity-meets-gravity dance repeatedly to make sure the message hits clear and thorough. I hope we never forget Spike Lee's voice; and since he speaks it so confidently and masterfully, I don't think we ever have to worry about that happening.
#1: First Man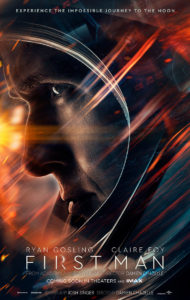 Nobody puts the viewer through the trials of success quite like Damien Chazelle. The trials for Neil Armstrong on his journey to the moon were extremely perilous, both professionally and personally. First Man dials up this personal experience for the audience in a way I haven't seen much before. I was floored by this story in a visceral way thanks to Chazelle's direction and understated, powerful performances by Ryan Gosling and Claire Foy. I think this film is an underrated masterpiece.