I think curating a top 10 list of films these days is like navigating a minefield. There are literally so many films being made every year that, even watching over a hundred a year, you have a swiss-cheese amount of holes in your viewing list come January. The best thing to do when finding a critic, I believe, is find some people who strike your balance of personal entertainment and cinematic quality. My list may not include all of the most technically excellent films of 2018 (though some are), but I hope you leave my list knowing what I think made the best impression on me personally, and what I think most fully represent 2018 as a year in film.
#10: Crazy Rich Asians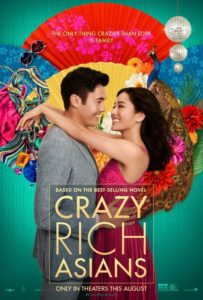 Crazy Rich Asians is that film that a lot of my non-critic friends all went and saw opening weekend and then flooded my Facebook feed with how great it was. I honestly thought this was another occasion of "average movie goer is easily entertained" and "snooty film critic is too cool to be bothered," but after a while, I finally gave in. I am so glad I did. Probably the most fun that my wife and I had watching a movie together this year. Can't wait for any and all sequels.
#9: Won't You Be My Neighbor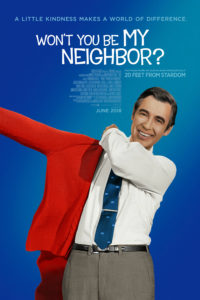 I usually don't mix documentaries into my Top 10 Films list because they are oftentimes like apples and oranges in comparison to narrative films. However, Won't You Be My Neighbor was so beautiful and so inspiring that it transcends genre when I think back about what I saw in 2018.
#8: Black Panther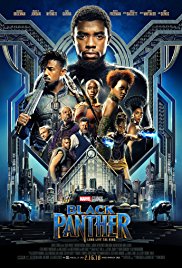 It may not be the best film of 2018, but I think there will be few films that are remembered like Black Panther will be when bringing up the year in film. Rarely has a film so transcended its genre to appeal to as wide an audience as possible. The film brings together your action audiences and your technical merit crowd. It even covers everything in the current public consciousness, from representation to xenophobia, and packages it in a delicious superhero shell that created more conversations than almost any other film this year.
#7: Spider-Man: Into the Spider-Verse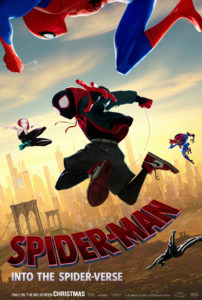 I feel like I can't say much more about this film than has already been said— repeatedly. It's compelling and hard to not immerse yourself in. When I heard that we were getting an animated Spider-Man film released in theaters, my first thought was, "Why?" Now I know. I hope you do too.
Spider-Man: Into the Spider-Verse Review on Reel World Theology
#6: The Hate U Give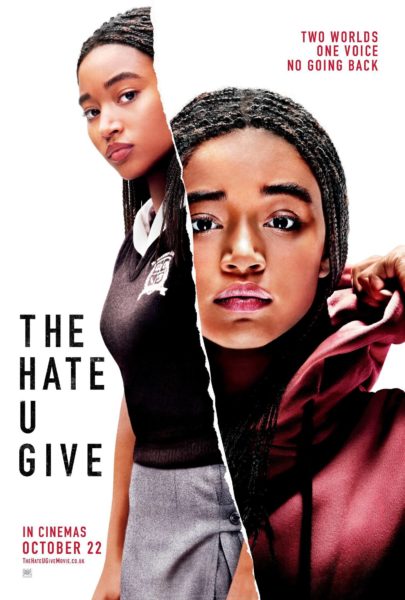 When I left the theater after seeing The Hate U Give, I turned to my friend and said, "I have to decide if that really is the best film I've seen this year, because it certainly feels like it." Powerful, poignant, and maybe even a little prophetic; this movie is a crash course on walking a mile in someone else's shoes and should be required viewing for all teens (and adults).
#5: Hereditary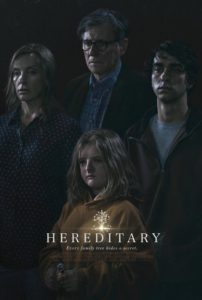 I was slightly more than lukewarm on this one when I first saw it, but that was apparently because I watched it on my phone. Those of you who listened to the podcast episode know, by the end of the show I was legitimately scared to leave my studio. I went back and watched a lot of the little things I had missed in a movie that was already gorgeous and disturbing. Needless to say, I agree with everyone (outside of Blake) that this was likely the best horror 2018 had to offer.
#4: Vice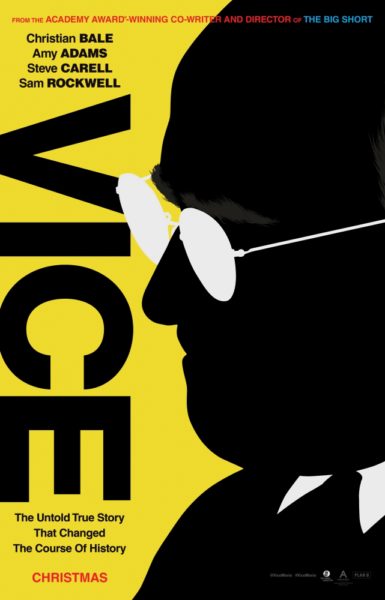 Adam McKay is a national treasure. I honestly get how, in a vacuum, his style could be off-putting or easily labeled "angry" but I think, in context of its audience, McKay has a unique ability to make insanely boring—but insanely important—things matter to a generation of people who normally wouldn't take the time. As a simple biopic of Dick Cheney, the movie isn't stellar. But as a thesis on the origins of our current political discourse, it hits all the right notes and, incredibly, works as a criticism and a commentary on both its subject and its audience.
#3: BlacKkKlansman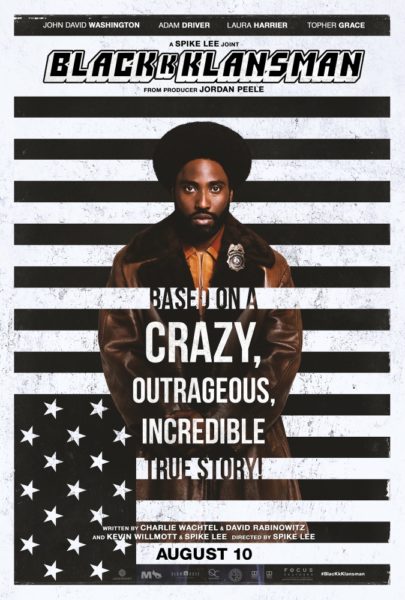 Spike Lee knocks this one out of the park, both as a "stranger than fiction" tale and as an education for those who still don't believe in the reality of systemic racism. Packed with great performances and thought-provoking commentary, BlacKkKlansman is one of the finest 2018 has to offer.
#2: The Favourite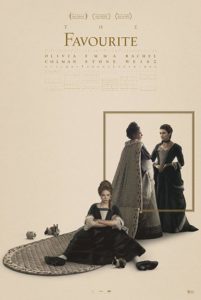 I have tried, but I have not been able to really enjoy any of Yorgos Lanthimos's previous films. After seeing a stellar trailer and the incredible cast attached, I hoped for The Favourite to be different. As it turns out, not letting Lanthimos write a script by himself makes a huge difference. Not only was this film the first of his films that I enjoyed, but the more I thought about it, the more I loved everything about it; the performances, the humor, the overall tone, the thematics. I think The Favourite is odd enough to keep you guessing, technically proficient enough for the indie lovers, and stacked with enough humor and star power to keep the average moviegoer entertained.
#1: The Ballad of Buster Scruggs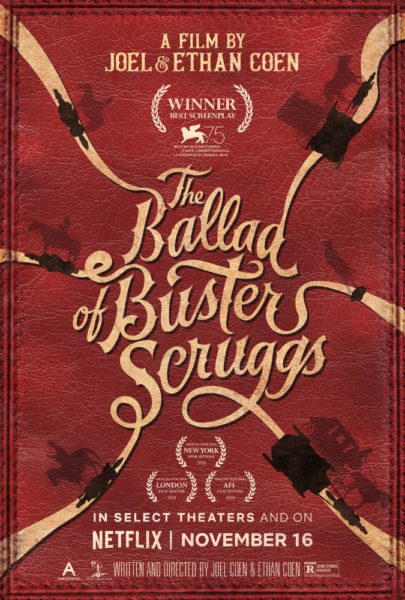 Perfect.
Moving on…
Oh, you need more?
Well, just when I thought that the Cohens were getting too "artsy" for me to really enjoy their films anymore, they partner with Netflix and produce the most affecting film of 2018. This collection of stories that, if we're honest, play out like short parables about life and death, and give us more to chew on than anything I have seen in a long time. Expertly crafted and assembled, I believe this could be one of the most perfect musings on existence that exists. Please don't let the lack of exposure it has gotten so far dissuade you from enjoying this masterpiece.