When looking back at 2018 in movies, it may be seen as a lackluster year or possibly an underrated year. Looking back at what I saw, I'm surprised by how many big movies were either outright no good or just okay and movies produced by streaming companies took center stage. In fact, my list is bookended by two such films.
10: The Tale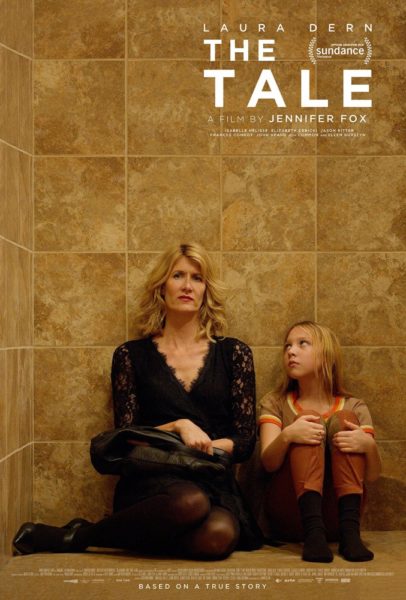 This HBO-distributed movie premiered at Sundance in January of 2018. Starring Laura Dern playing a dramatized version of director Jennifer Fox and Isabelle Nélisse as the 13-year-old Jenny, it is a story based on the real-life events of the director recalling her own abuse. The movie is genius in how it plays with memory and the complicated relationship of a victim and their abuser. Fox is patient and unsesational in approaching it and creates a powerful, moving story with a lot of relevance amidst the #MeToo conversation.
9: Blindspotting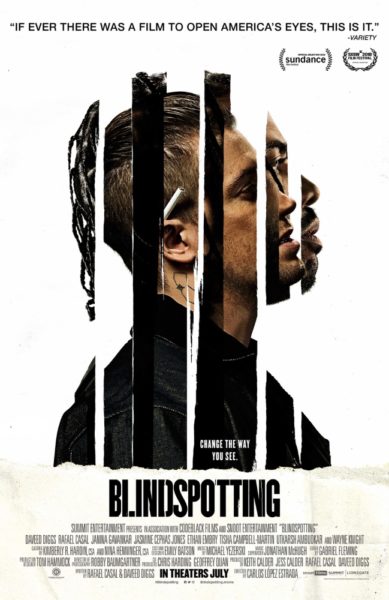 Featuring an awards season level performance from Daveed Diggs, this feature-length debut from Carlos López Estrada is a funny, impactful, and thoughtful exploration of racism and gentrification.
8: Minding the Gap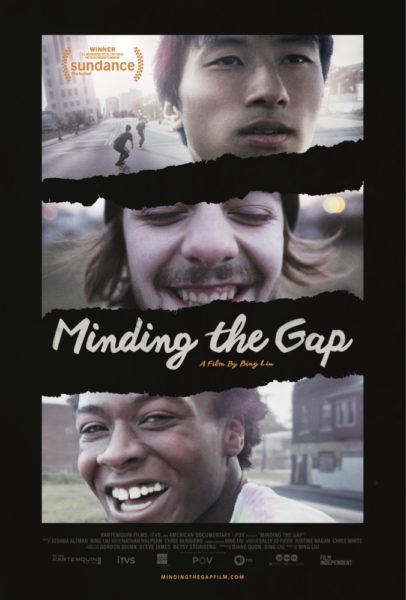 I had the distinct honor to participate in a Q & A with director Bing Liu, Kiere Johnson, Zack Mulligan, and producer Diane Quon. This movie is more than skateboarding culture, it becomes a jarring exploration of growing up and family in middle America.
7: Mandy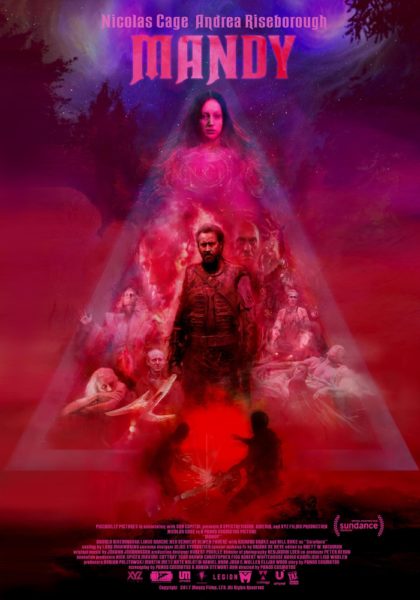 Taken from my review of this stellar movie:
Mandy is bizarre, serpentine, and dazzling. It avoids much of what can plague the revenge B-movie genre of today while still gleefully dancing in its tropes and tricks. Director of Photography Benjamin Loeb has created something singularly artful in director Cosmatos' cranked up vision. Cage is at his Cage-iest, Riseborough is oddly alluring, and the cast of oddities in the biker gang and Children of the New Dawn is terrifying yet fragile. This movie will not be for everyone nor will it even be liked by the majority of people but for those who enjoy the mixture of beauty and pain, Mandy will swirl around in your brain like a mystifying lucid dream.
6: Black Panther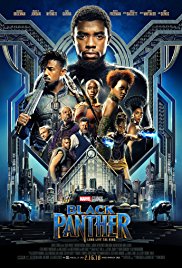 Not my favorite movie of 2018, but easily the most culturally significant:
Coogler's movie may be the most important film in the MCU. Instead of comfortably finding the morality and formative lessons within it, it challenges me to learn things about African culture, the global black experience, and to listen to my African-American neighbors about their experience in our country and throughout history. For this and many other reasons, I am grateful and awestruck by Black Panther as an important cultural moment and one of the best movies in the MCU.
5: First Reformed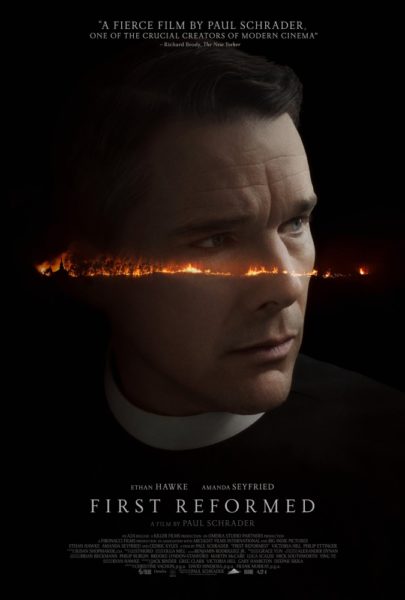 The most Reel World-y movie of 2018, this movie floored me:
As much as the movie is a self-contained story of a broken man's fractured faith, it's timeliness to more current and political critiques of evangelicalism is far from coincidental. Regardless of anyone's leanings to the right or left, the larger narrative of creation care should give the viewer pause, especially the confessional Christian viewer.
4: Paddington 2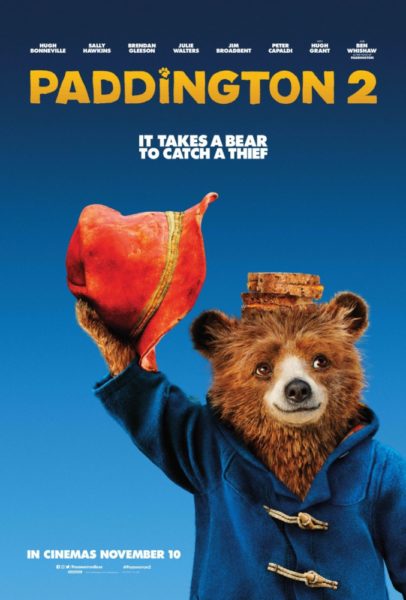 Charming and sweet as orange marmalade. We need more kid's movies to be unassuming, imaginative, and thoughtful like Paddington 2.
3: Won't You Be My Neighbor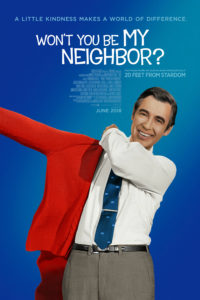 Reaching all the way back into my childhood, Morgan Neville's film split open my heart. "Love is at the root of everything, all learning, all relationships. Love — or the lack of it."
2: You Were Never Really Here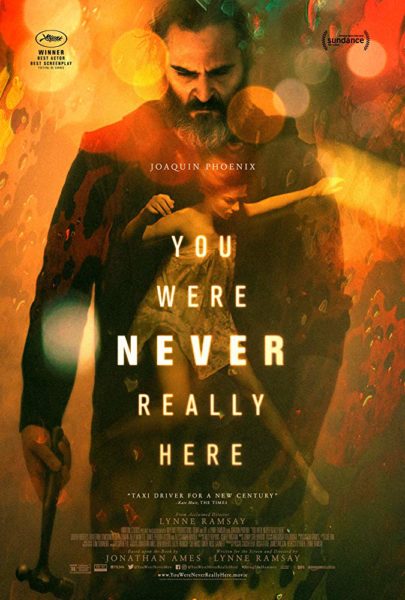 A well-adjusted Norman Bates takes on criminals ala Travis Bickle minus the self-centered, controlling narcissism. Lynne Ramsay crafts an action thriller obsessed with being everything action movies aren't. Crunching, elliptical, and visually stunning, it hits as hard as a meaty punch from Joe. Read my review of the film here.
1: The Ballad of Buster Scruggs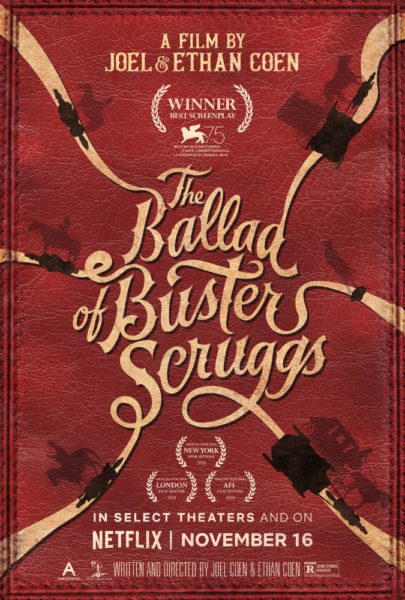 The Coens meld their piquant humor and sober assessment of humanity with a love of classic Hollywood and transcendent storytelling. Their craft exceeds almost anyone else in the business and their Netflix release is not getting talked about enough. A masterclass and a worthy addition to their already glittering canon of films.